For us, no trip to San Francisco is quite complete without a stop at Cafe Zoetrope. Conveniently located just along the street from City Lights bookstore, it's the perfect spot  – post book-buying frenzy – to sit down, catch one's breath, order a proper coffee, and dive into some great literature.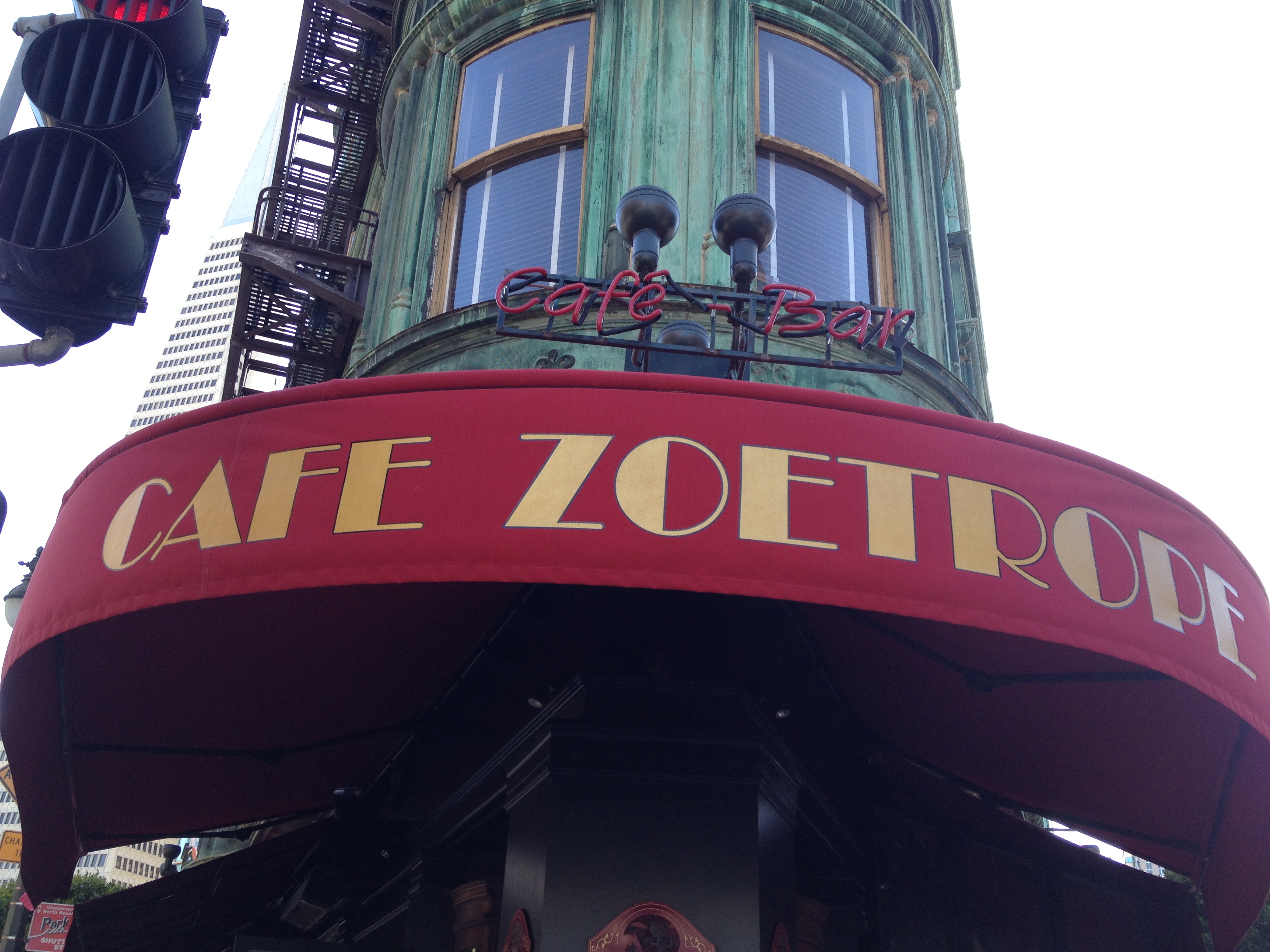 It is also the HQ of Francis Ford Coppola's American Zoetrope. The director decided he would name his future studio "Zoetrope" after receiving a gift of zoetropes from Mogens Scot-Hansen, founder of a studio called Lanterna Film and owner of a famous collection of early motion picture making equipment. While touring Europe, Coppola was introduced to alternative filmmaking equipment and inspired by the bohemian spirit of Lanterna Film. He decided he would build a deviant studio that would conceive and implement creative, unconventional approaches to filmmaking.
Although the studio was set up in 1969, the historic copper clad Sentinel Building, has been home to American Zoetrope since 1972.  It also houses Zoetrope: All Story, a quarterly magazine devoted to the best new short fiction and one-act plays.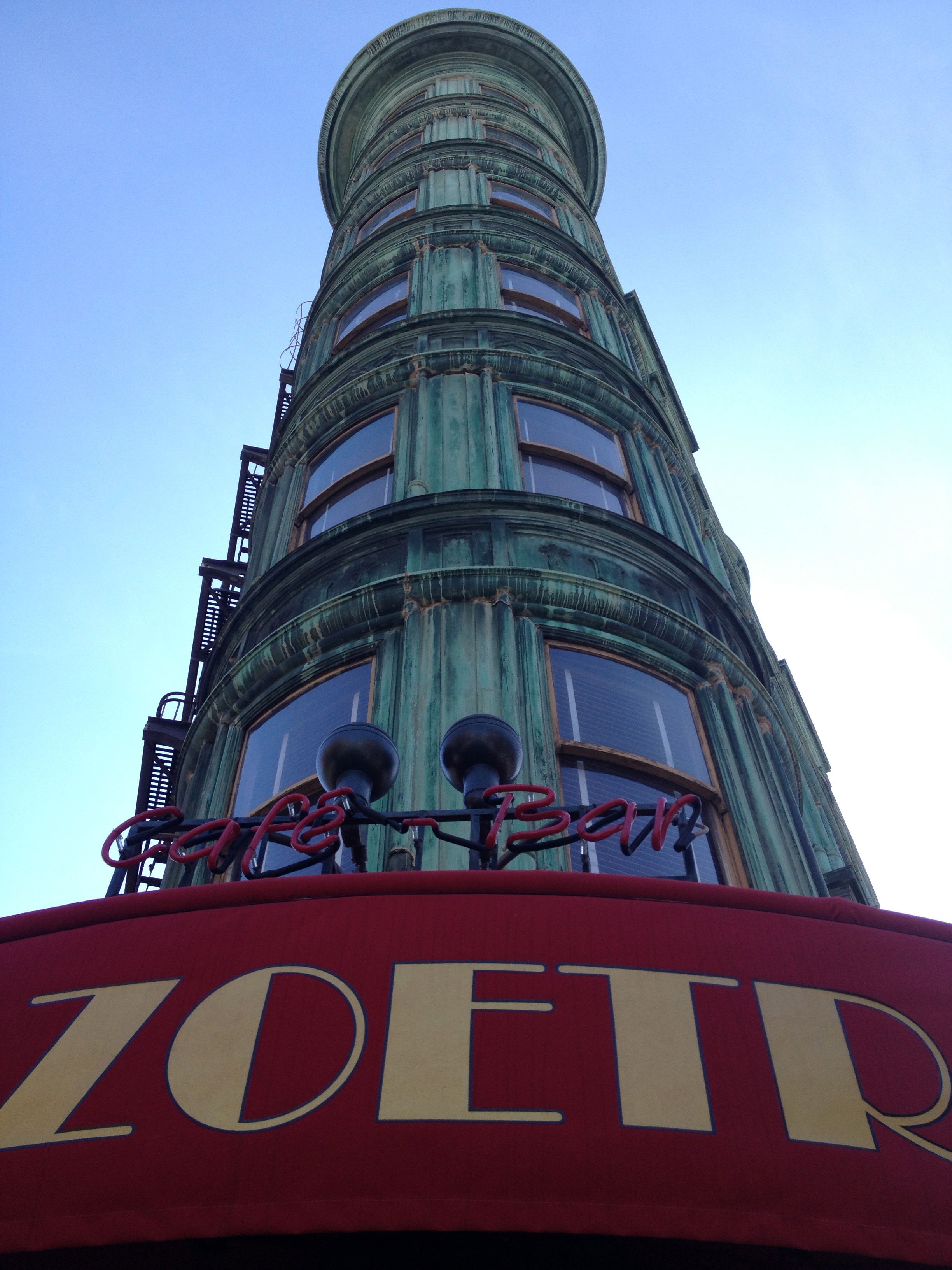 Cafe Zoetrope is a European-style cafe and offers authentic Italian cuisine. There's a hearty selection of pasta and spaghetti to choose from, and the former is cooked to order, so be prepared to wait 20 minutes or so. Francis always makes sure he has a proper wood burning pizza oven on his premises, so even the simplest of pizzas are memorable.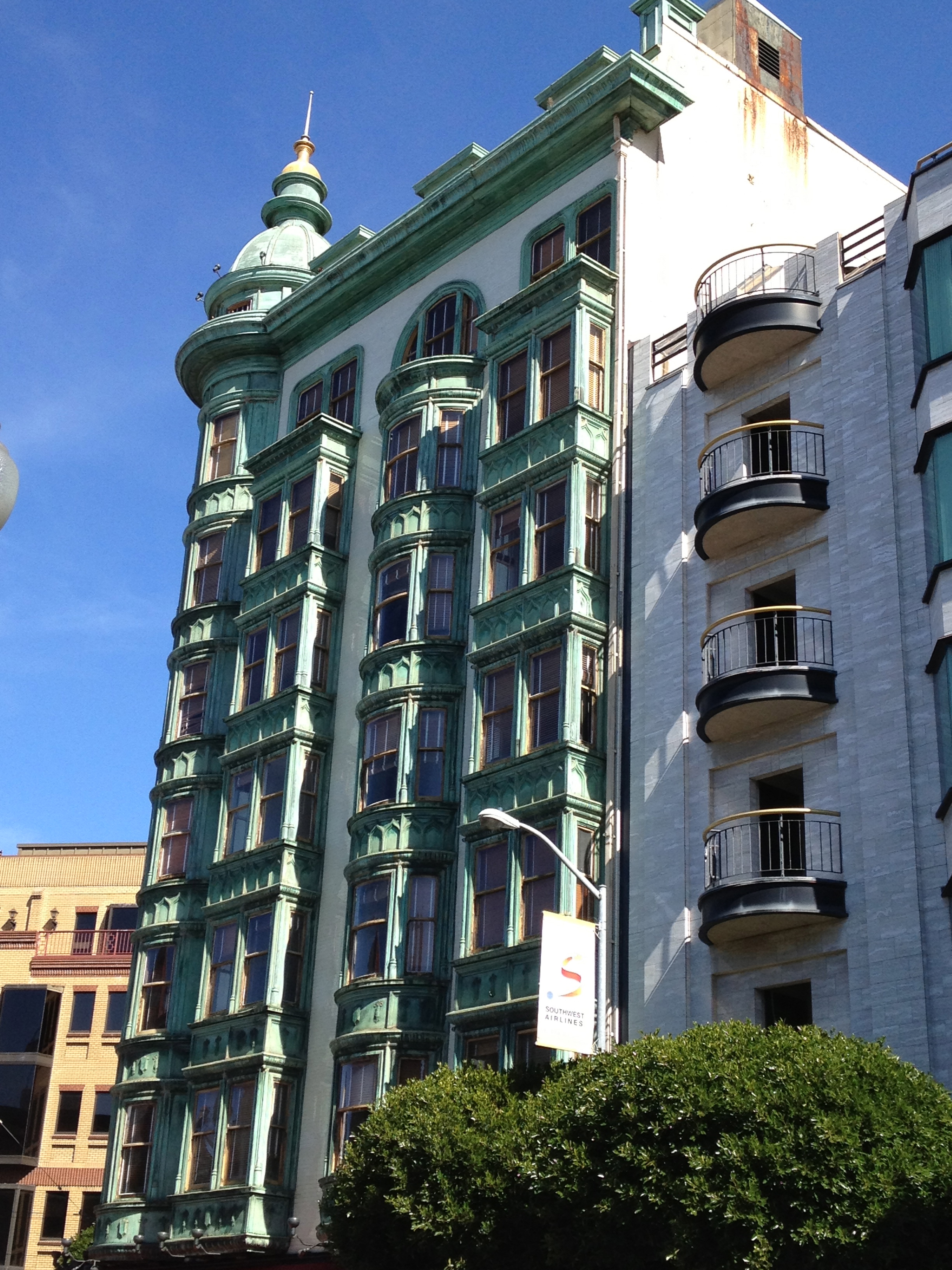 There's also a fantastic selection of Italian and Californian wines to choose from, including exclusive varieties that come from Francis' wineries. Our favourite is Sofia, the sparkling Blanc de Blancs, named after his daughter, Sofia Coppola.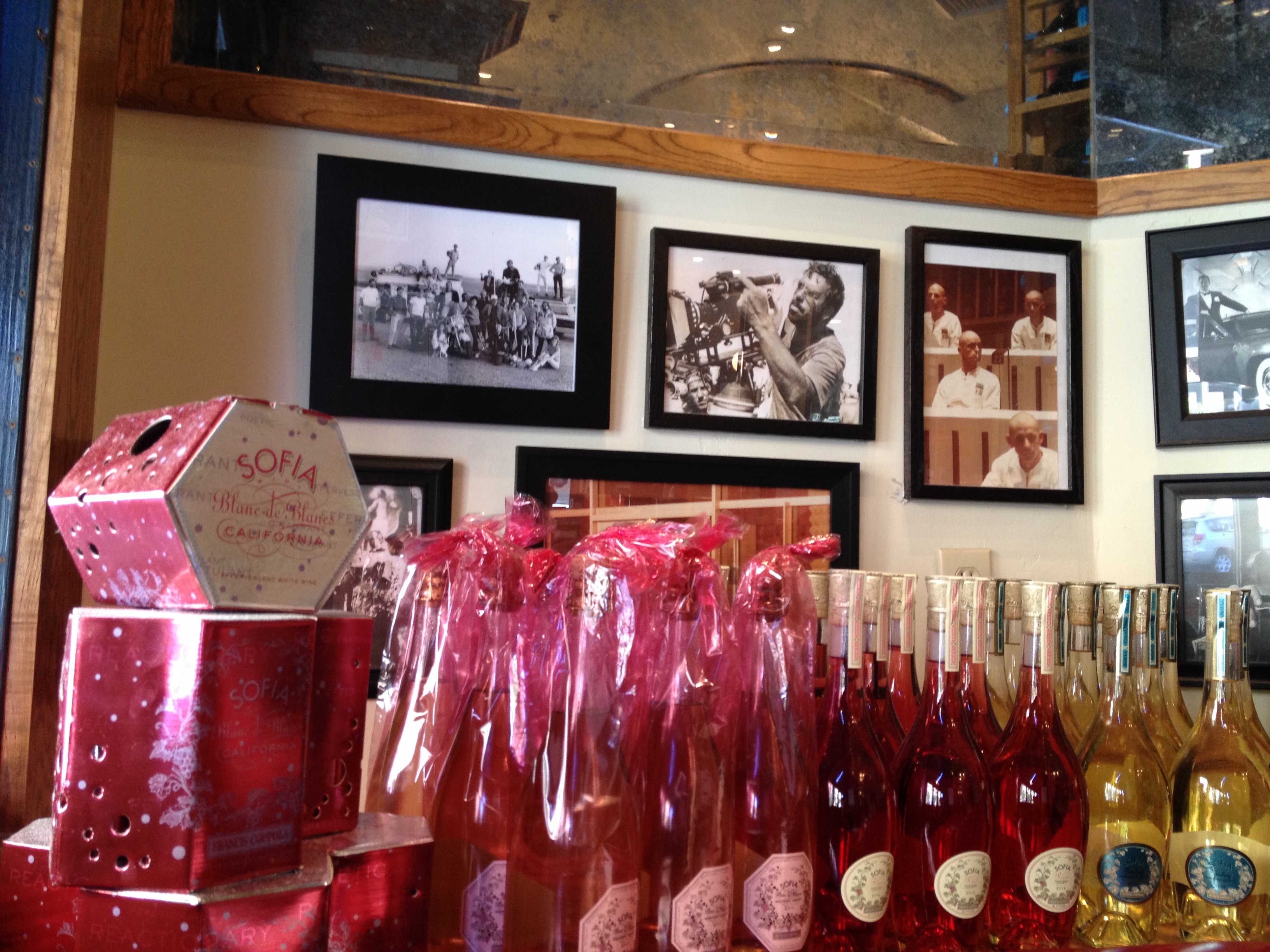 The walls are dotted with photos and mementos spanning the auteur's long and illustrious career in filmmaking, so there's always something interesting to gaze upon, especially if you happen to be dining alone.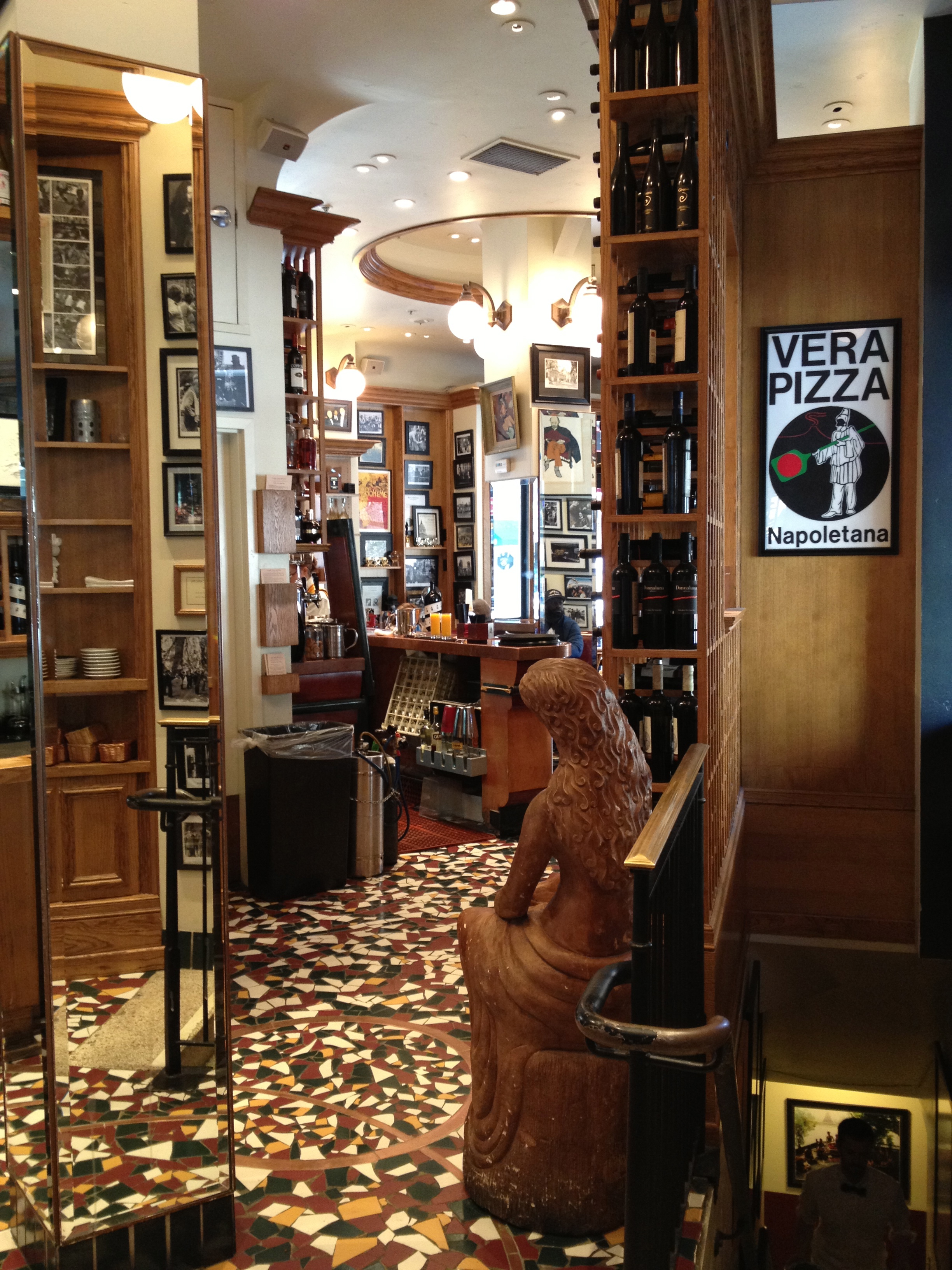 Cafe Zoetrope, 916 Kearny Street, San Francisco, CA 94133. Open: Mon-Fri: 11.30 – 10, Sat: 12-10, Sun 12-9
For further information, please visit: www.cafecoppola.com
All images by CELLOPHANELAND*.
To read our Conversation with Francis, visit here.
Suggested reading: Francis Ford Coppola: Interviews. Visit our bookstore to purchase a copy.