Bill Viola is one of the most important artists of our time and the foremost video artist of the era. He has been instrumental in the establishment of video as a vital form of contemporary art, and in so doing has helped to greatly expand its scope in terms of technology, content, and historical reach. For over forty years he has created architectural video installations, video films, sound environments, electronic music performances, flat panel video pieces, as well as works for television broadcast, concerts, opera, and sacred spaces.
It is a great surprise therefore to discover that Thames & Hudson's recently published Bill Viola is the first serious monograph produced about the artist. It may be that this is due, at least in part, to Viola being a video artist.  Whilst large format, image-heavy books can provide an excellent visual record for most artists, printed stills are necessarily less than satisfactory when representing moving images. Video art is also often viewed in installations, with multiple screens and audio, it is experiential and phenomenological. Add elements of conceptual and performance and its perhaps not surprising that video art 'coffee table' books are few and far between.
It was vital therefore that the emphasis here was upon the creative process behind the works and that the text and illustrations clearly illuminate the thoughts, ideas and practices behind the artworks. John Hanhardt has proved himself the perfect partner in this formidable task.
The book proceeds largely chronologically and Hanhardt presents Viola as the major video artist in the generation that followed Nam June Paik – widely considered the 'father' of video. His career is presented as largely defined by the decades which seems as good a way as any to subdivide the progress of his work.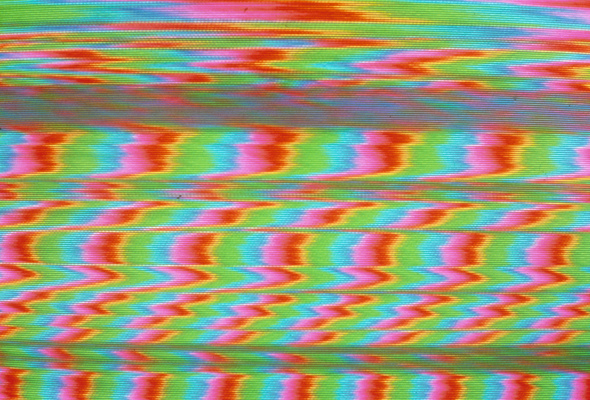 We start with Viola's early films from the seventies – considered as largely experimental – as he develops ideas of time, existence and the poetics of the body in movement. A highly influential period in Japan followed where he absorbed vital lessons from Zen Buddhism leading in to the eighties when his reputation was secured with a series of outstanding works that included Chott-el-Djerid (a Portrait in Light and Heat) which filmed mirages in the Tunisian desert.
The nineties saw a groing interest in the personal and perceptual. It was also surprising to realise that his fist major gallery representation only came about in 1992 with the Anthony D'Offay in London, a period which saw a substantial increase in public profile. He also moved in to large studio and created many new works – based on sleep, dreams, birth, mortality – whilst organising a major European Tour.
The development of LCD flat screen around 2000 led Viola's to portraits and series of smaller scale wall-based works that included the 'Passions' series, inspired by early European devotional paintings. These are followed by a series of works that acknowledge who we are in the world alongside a notable return to the large scale and cinematic. The sublime Going Forth by Day (2002) took over 6 months to make and a careful description of the making of the five films that it comprises well illustrates the scale and complexity of the Viola's creative process that continues to the present day – one hundred and fifty extras for example being required for one of the scenes alone and set building and production techniques that approach those of Hollywood movie-making. A Coda chapter completes the picture with his latest notable and remarkable work The Martyrs (2014) installed at St Pauls Cathedral, London.
Here, as throughout the book there is excellent use of Viola's considerable archives of production photographs, photo-documentation, production notebooks and personal notes. Hanhardt adds Viola's own words as the production and significance of each important work is neatly and clearly described. He also presents Kira Petrov as a more important figure than hitherto realised, Viola's partner seemingly not only providing substantial personal and support but frequent creative input.
The underlying spirituality that that informed and shaped Viola's approach is notable throughout the book and this is brought out with frequent quotes. These are often lifted from the artist's own notebooks, by thinkers as diverse as Zen masters, French poets, Islamic mysticists, American writers and German philosophers.
The result is a highly readable and fascinating book of almost three hundred pages that is supplemented by a select bibliography, chronology and exhibition history. Hanhardt is a hugely respected art historian and curator and with the assistance of the books editor Kira Perov, actually Bill Viola's long time partner, there is no question that this is an important publication that is not only long overdue but also deeply insightful and thoroughly comprehensive.
To purchase a copy visit here
Bill Viola Thames & Hudson, John G Hanhardt, Edited by Kira Perov, 296 pp, 410 illustrations. Price: £40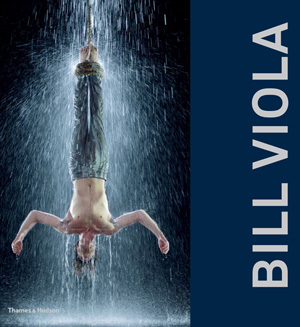 Image Credits
The Martyrs, 2014. © Bill Viola. Photography: Kira Perov
Chott ed-Djerid, 2012 © Bill Viola Studio / photo Kira Perov
Information (still), 1973 Videotape, colour, mono sound; 29:35 minutes Blain Southern
The Sleep of Reason (detail), 1988 (installation video/ Carnegie Museum, Pittsburgh / Photo : Kira Perov)
Catherine's Room, 2001, Performer: Weba Garretson, Photography by Kira Perov, Tate and National Galleries of Scotland. Acquired jointly through The d'Offay Donation with assistance from the National Heritage Memorial Fund and the Art Fund 2008 © Bill Viola, photo Kira Perov
Four Hands, 2001, Performers: Blake Viola, Kira Perov, Bill Viola, Lois Stark, Photography by Kira Perov, Tate and National Galleries of Scotland. Acquired jointly through The d'Offay Donation with assistance from the National Heritage Memorial Fund and the Art Fund 2008 © Bill Viola, photo Kira Perov
Surrender, 2001 Performers, John Fleck, Weba Garretson © Bill Viola, photo Kira Perov