"I'm not interested in celebrities with their free dresses, I'm interested in clothes.'             – Bill Cunningham –
I wanted to cheer when photographer Bill Cunningham delivered the above line in the fabulous documentary, Bill Cunningham New York.  A remarkable photographer who is not interested in snapping celebrities (much to their chagrin) parading swag from fashions PRs; rather he genuinely is just interested in shooting the clothes. How refreshing.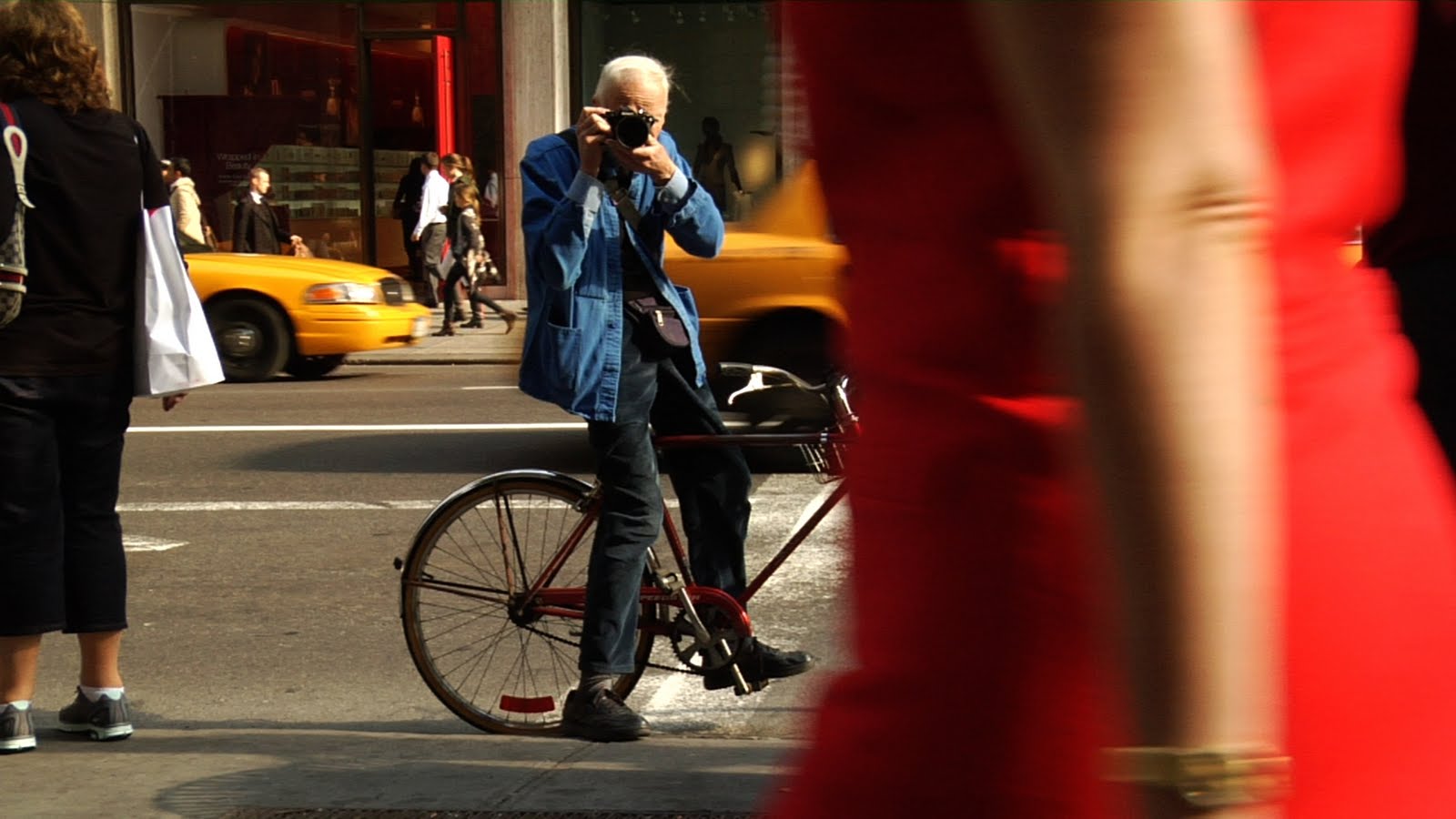 Aged 82, Cunningham has been a fashion photographer for The New York Times since 1978. Every day, come rain or shine, he rides his push bike around Manhatten taking photos of street fashion. Everyone knows and loves Bill; even Anna Wintour is desperate for him to snap her outfit. When Brooke Astor celebrated her 100th birthday, he was the only member of the media to be invited.
Watching the documentary, it soon becomes apparent what an endearing character Bill Cunningham is. He's a gentle, shy, eccentric, self-deprecating man who is driven by the art of beauty and he doesn't give a fig about money. Until recently, he was living in a tiny, one-room apartment in the Carnegie Hall building, sleeping on a simple bed surrounded by filing cabinets overflowing with his photographs. He had no wardrobe, kitchen or bathroom. Somewhat of an enigma, his past remains a mystery and there are only a few things we learn about him during the course of the documentary. He dropped out of Harvard and moved to New York where he initially worked in advertising. He then began making hats under the name William J before spending time as a fashion journalist working at the Tribune and Women's Wear Daily.
We see him at the most glamorous star-studded galas surrounded by socialites quaffing champagne, and there's Bill snapping away, declining all offers of food and drink. He won't even accept a glass of water for fear of obligation.
Filmmaker Richard Press and Philip Gefter of The Times and producers of Bill Cunningham New York, have made a fascinating, charming and heart-warming documentary which has garnered awards at all the major film festivals around the world, and yet its reluctant star remains oblivious to all the hoopla. After all, he's just interested in the clothes.
Here's a sneak preview: [youtube=http://www.youtube.com/watch?v=NYqiLJBXbss]
For further information and screening locations please visit: http://billcunninghamnewyork.co.uk/