Recently we were in Venice working on a feature, and decided it was the perfect opportunity to check out the best of the Biennale. The 54th International Art Exhibition, directed by Bice Curiger, is open at the Giardini and Arsenale venues and elsewhere around Venice.  The Central Pavilion features 83 artists from around the world. Here are our highlights: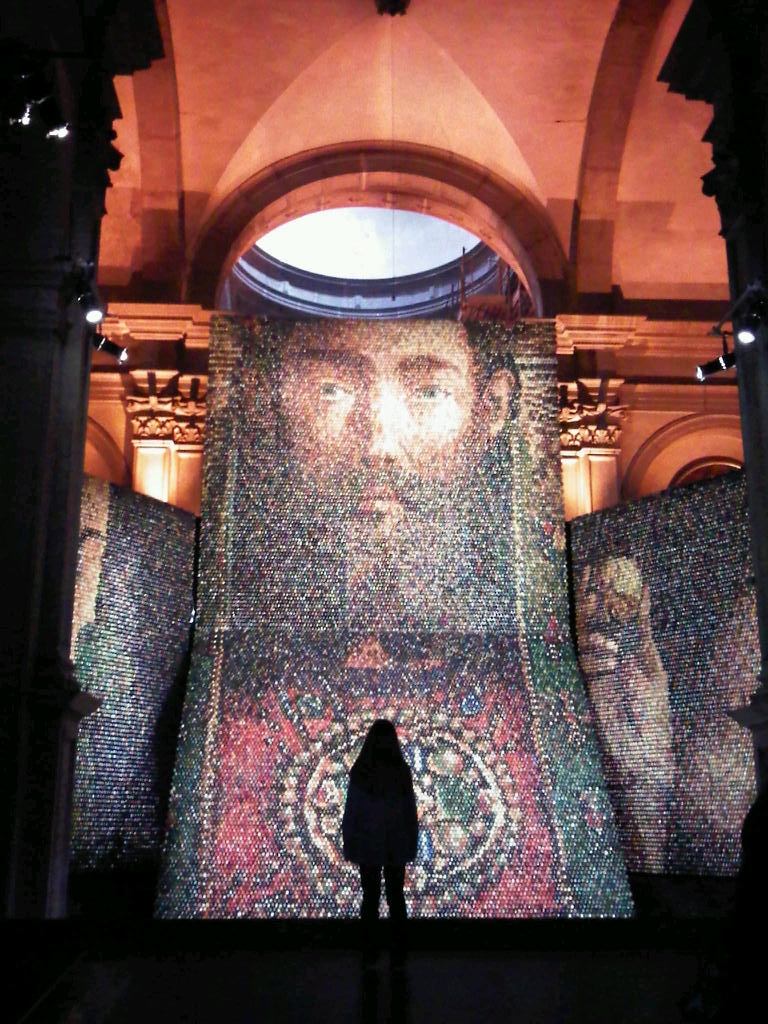 Ukraine installation by Oksana Mas. This magnificent altar piece was made from small decorative eggs: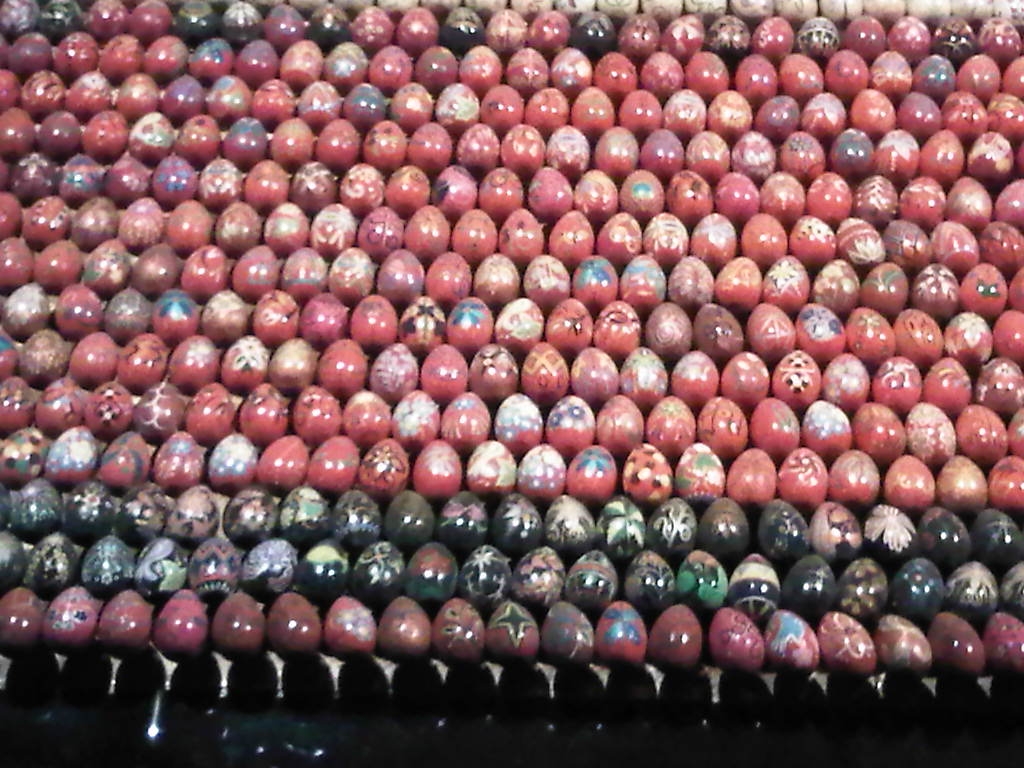 How about a drawing chair: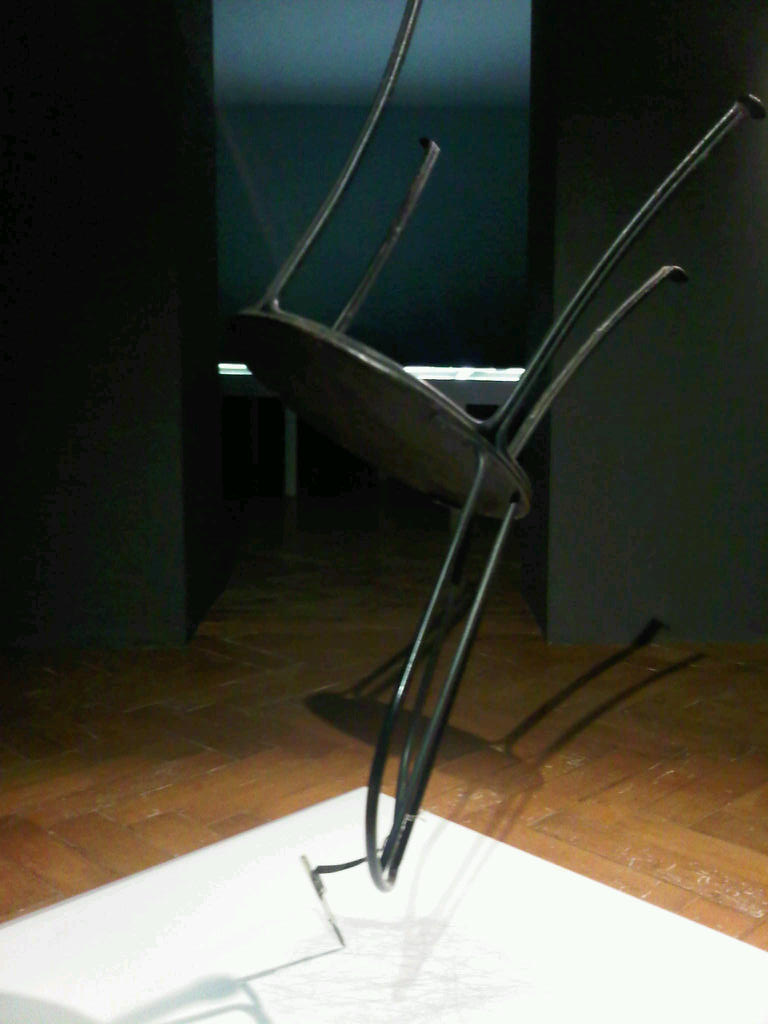 The strange yet mesmeric entry from Korea, entitled Love is gone but the scar will heal by Lee Yongbaek, brought us back for a second visit: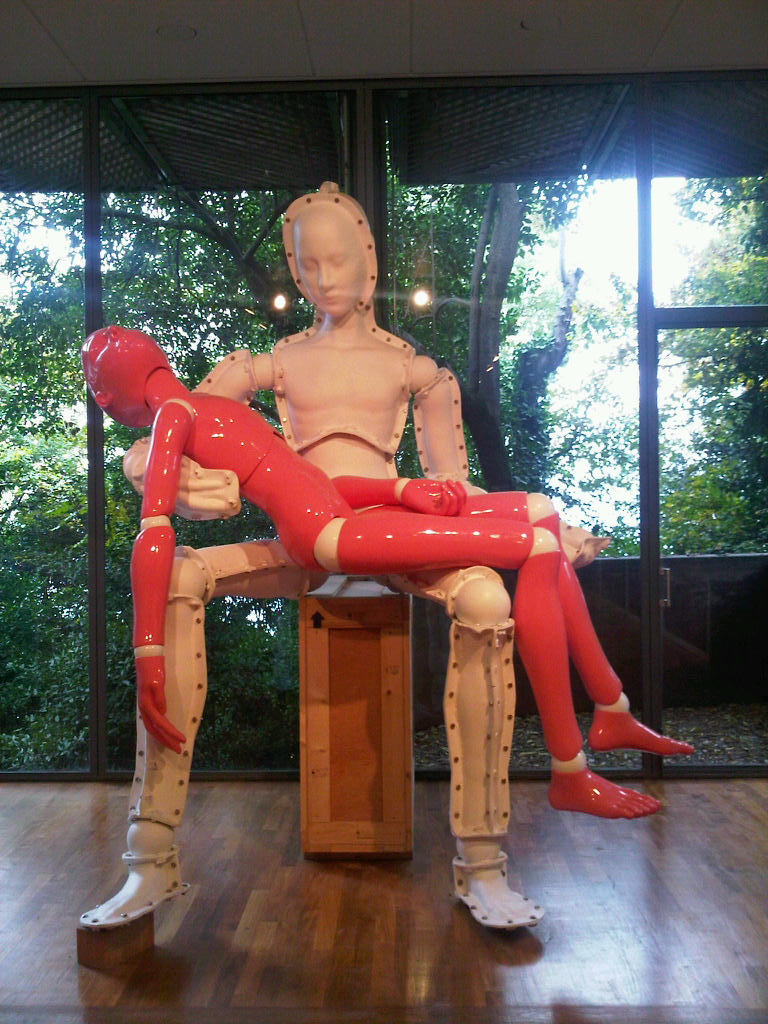 We never thought we would see a girl running on a machine, in turn powering the tracks of a military tank, but here we have the American entry, Gloria, by Jennifer Allora and Guillermo Calzadilla:
The still and silent pigeons seem unimpressed: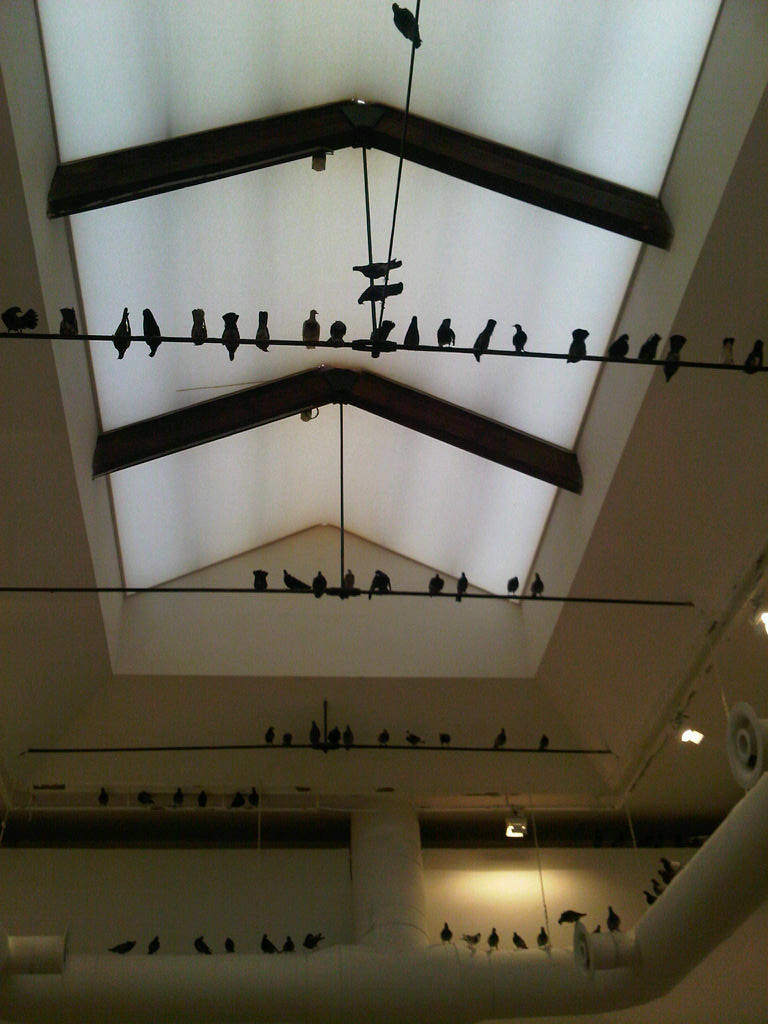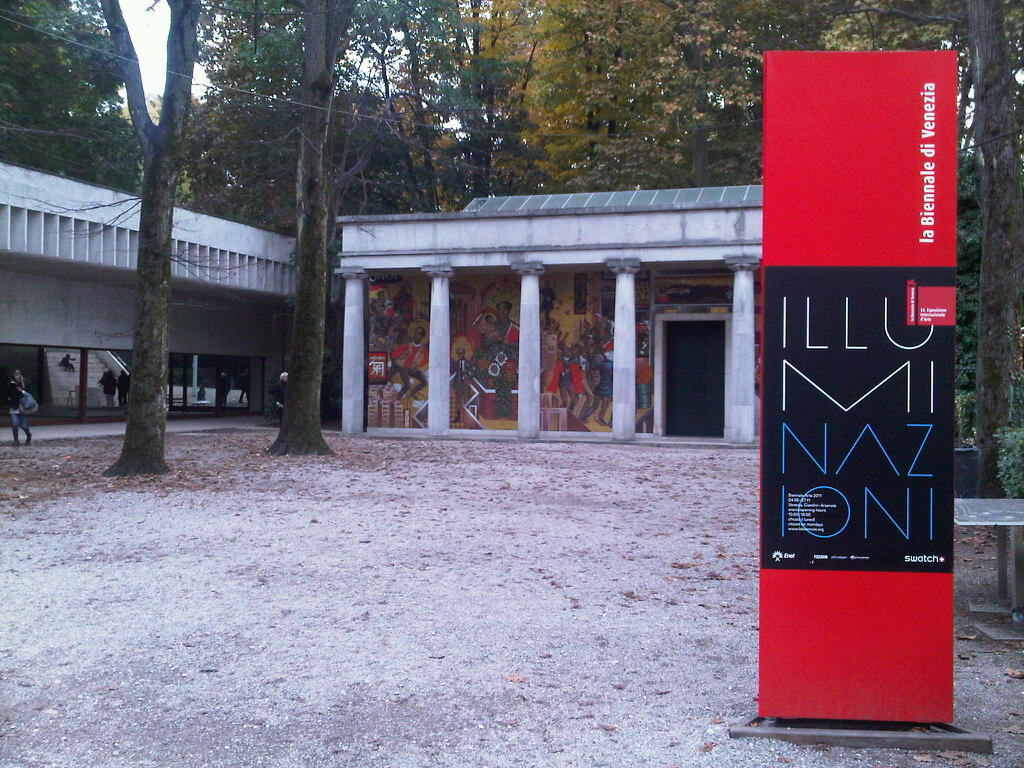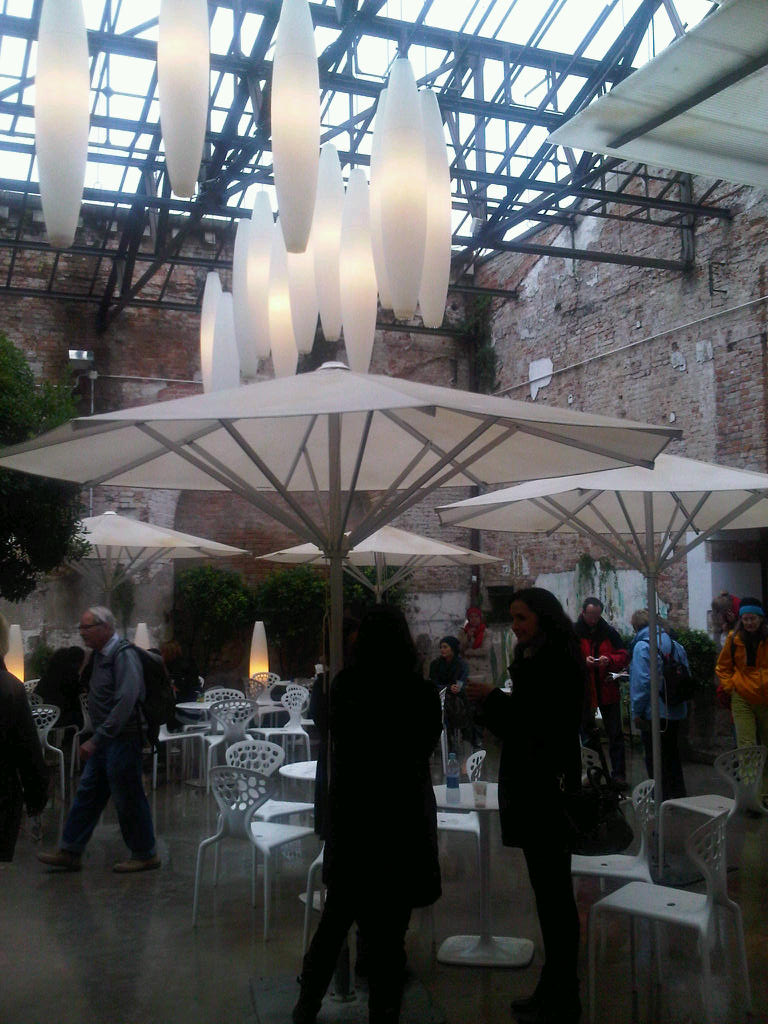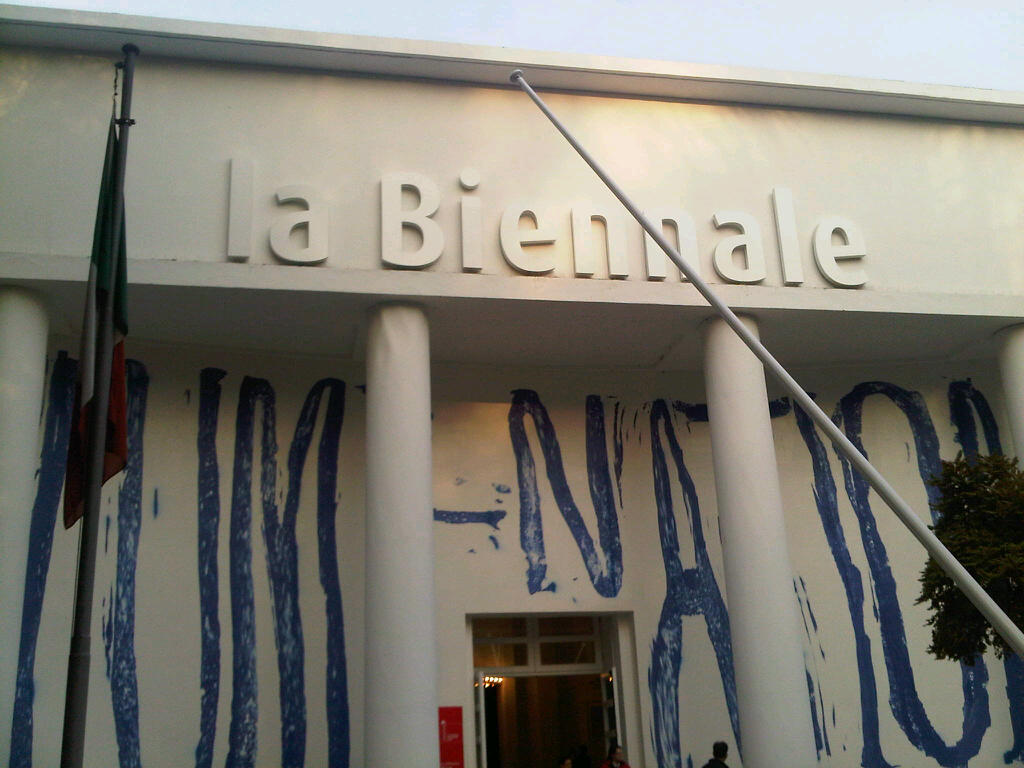 The Biennale runs until 27 November 2011.
For further information please visit: www.labiennale.org
All images by CELLOPHANELAND*.