Having missed Audrey Hepburn: Portraits of an Icon during its run at the National Portrait Gallery this summer, we were thrilled to hear that the exhibition was transferring to The Wilson, Cheltenham. This remarkable collection of rarely seen photographs follows the captivating rise of Hepburn from her early years in the Netherlands and as a dancer and chorus girl in London's West End, to her stage and screen career, culminating in her philanthropic work in later life.
This is the first UK exhibition to be organised with support from the Audrey Hepburn Estate and her sons, Luca Dotti and Sean Hepburn Ferrer. Photographs from their personal collection are included, ranging from an early photograph of Hepburn as nine-year old girl in 1938, to portraits of her last major shoot taken by Steven Meisel in 1991. Photographs of Hepburn before she was famous, formal portraits, and photographs taken on set during the making of some of her most-loved films are brought together in the exhibition. Also on show are portraits of Hepburn by some of the leading photographers of the twentieth century, including Richard Avedon, Cecil Beaton, Angus McBean, Irving Penn, Terry O'Neill and Norman Parkinson.
Highlights from the exhibition include rare unexpected gems such as photographs of Hepburn dancing at Ciro's club in London, and her early work as a fashion model – modelling for the department store Marshall & Snelgrove, and the highly successful Crookes Lacto-Calamine skin-cream campaign in 1950 or walking her dog through Richmond Park. There are photos showing Hepburn in her dressing room on Broadway for Gigi in 1951 and captured in Italy at the time of filming War and Peace in 1955. Also memorable are publicity photographs for Funny Face in 1957, photographs taken during the making of films How to Steal a Million in 1966 documenting Hepburn's transformation throughout the 1950s and 1960s, and her key roles on stage and screen.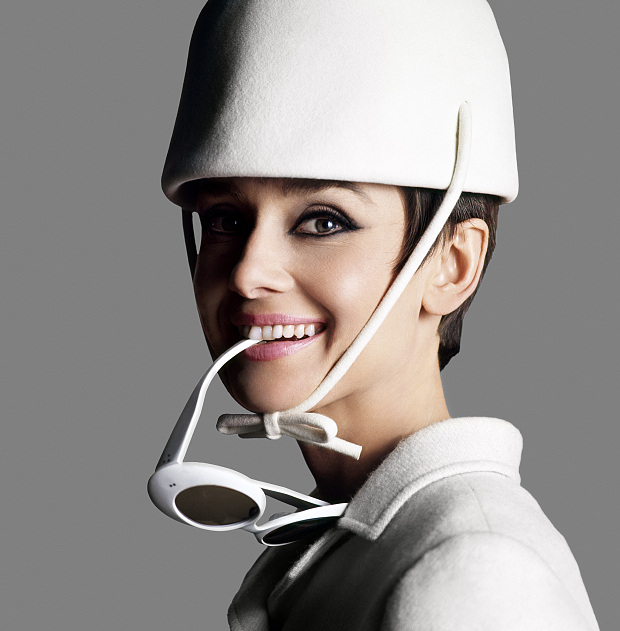 Portraits of an Icon runs from 9 November 2015 – 31 January 2016. For further information, please visit: www.cheltenhamgallery.org.uk
To purchase Audrey Hepburn: Portraits of an Icon, visit here