In the early 1960s when David Lean was directing Lawrence of Arabia, he came to the southern Moroccan town of Ouarzazate, situated high up in the Atlas Mountains, to film. Attracted by the air of exoticism, clear skies and expansive desert, he shot many key scenes here. In 1983, Moroccan entrepreneur, Mohamed Belghmi, recognising the need for a permanent filmmaking studio in the area, constructed the Atlas Film Corporation Studios; now one of the largest film studios in the world, covering more than 30,000 square metres of desert.
We'd been wanting to visit for some time, so grabbed the opportunity whilst on a recent trip to Marrakech. Driving 120 miles (about a four-hour drive) over the Tichki Pass up into the Atlas mountains is a spectacular, if slightly hair-raising experience. Winding through olive groves past numerous Berber villages, it's a genuine thrill to glimpse some of the highest peaks in Africa. But due to the sheer number of hairpin bends, it's definitely not a drive for the faint-hearted.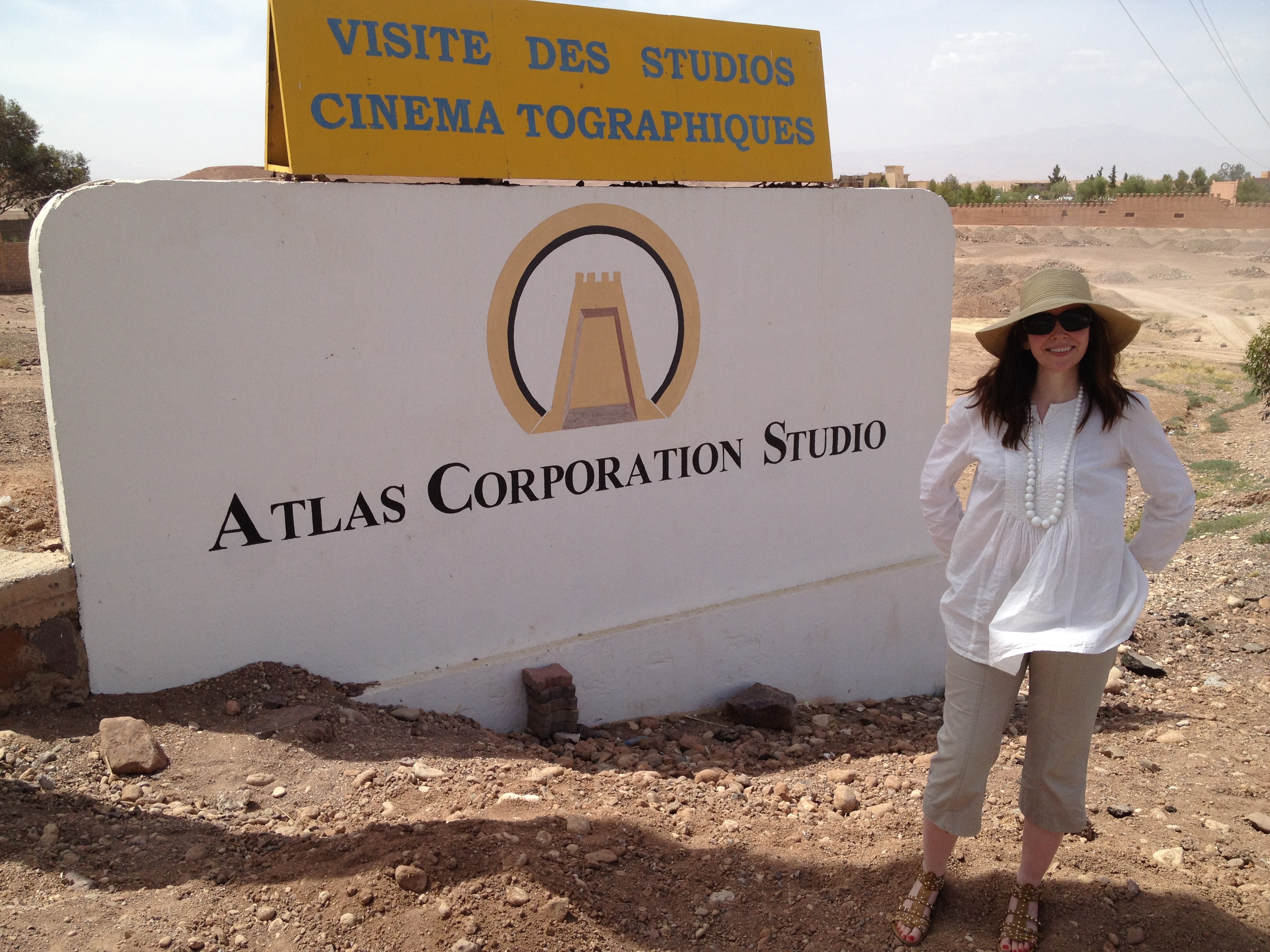 Here's the Cleopatra-themed entrance to the studio.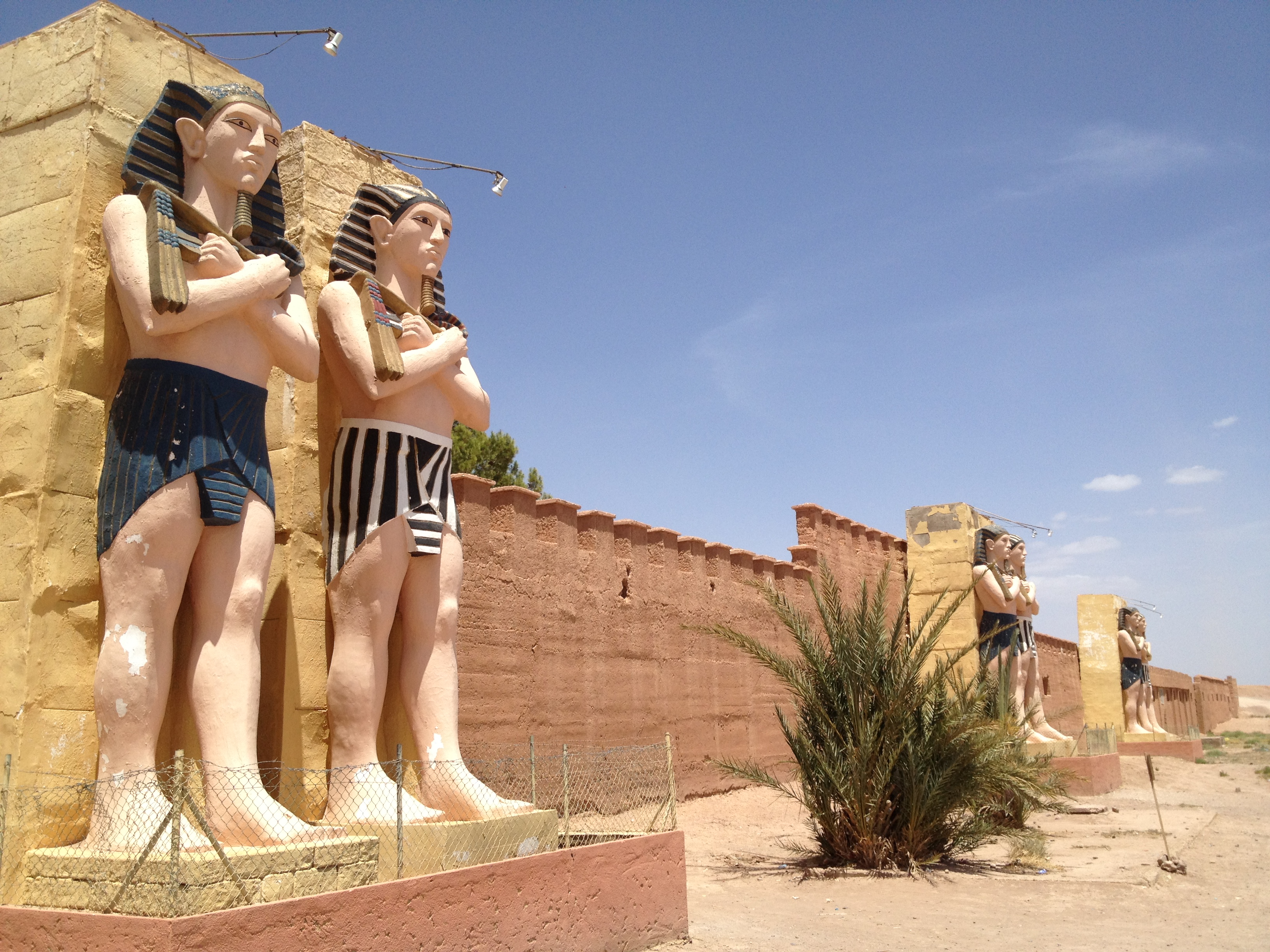 Films including Gladiator, Kundun, Black Hawk Down, The Mummy Returns, The Last Temptation of Christ, Alexander the Great, The Living Daylights, Kingdom of Heaven, and Babel were shot here.
The replica of the Colosseum built for Gladiator used to sit further out in the desert, but has since disappointingly fallen into disrepair. But this is where the gladiatorial training school scene was filmed.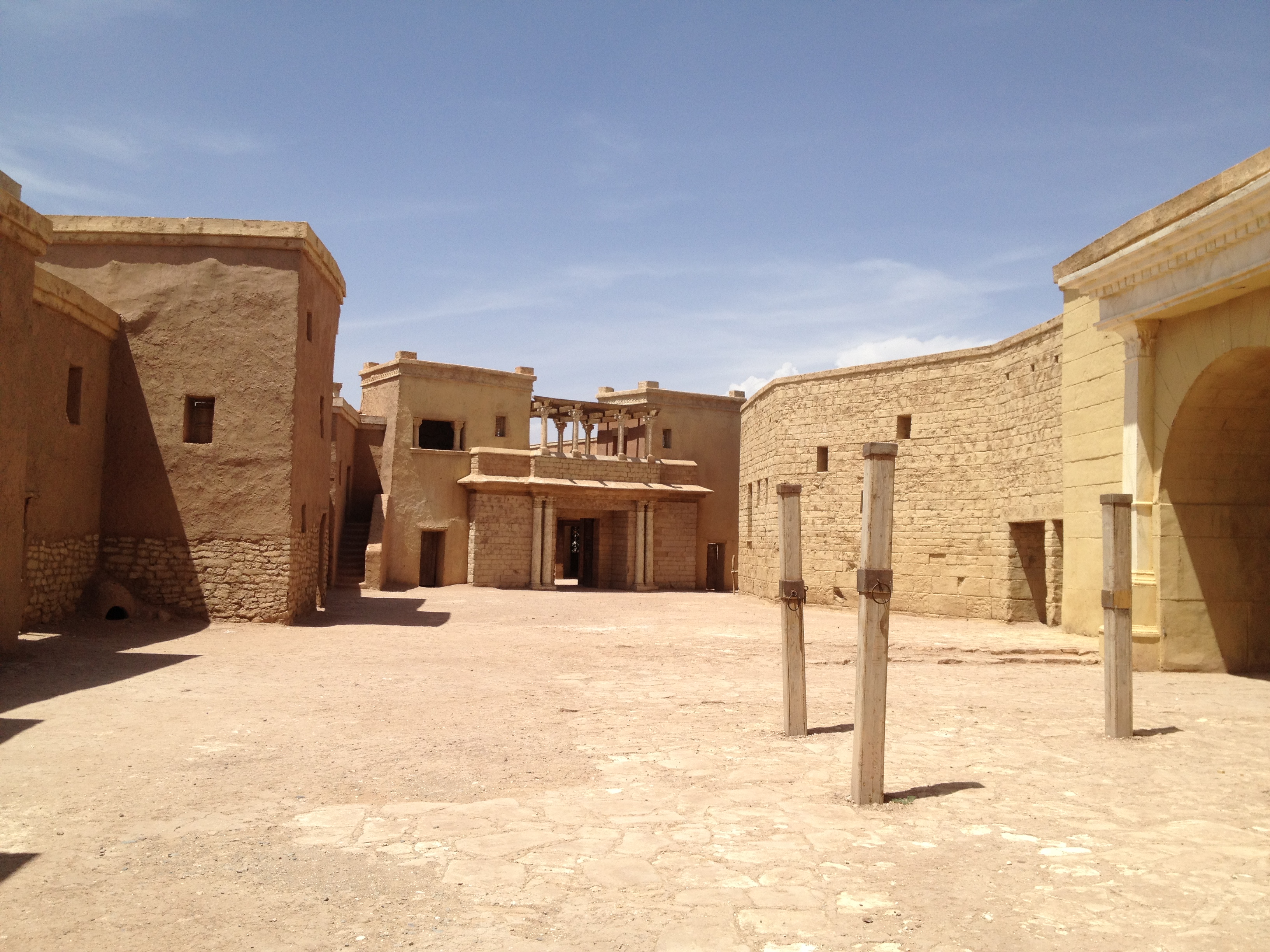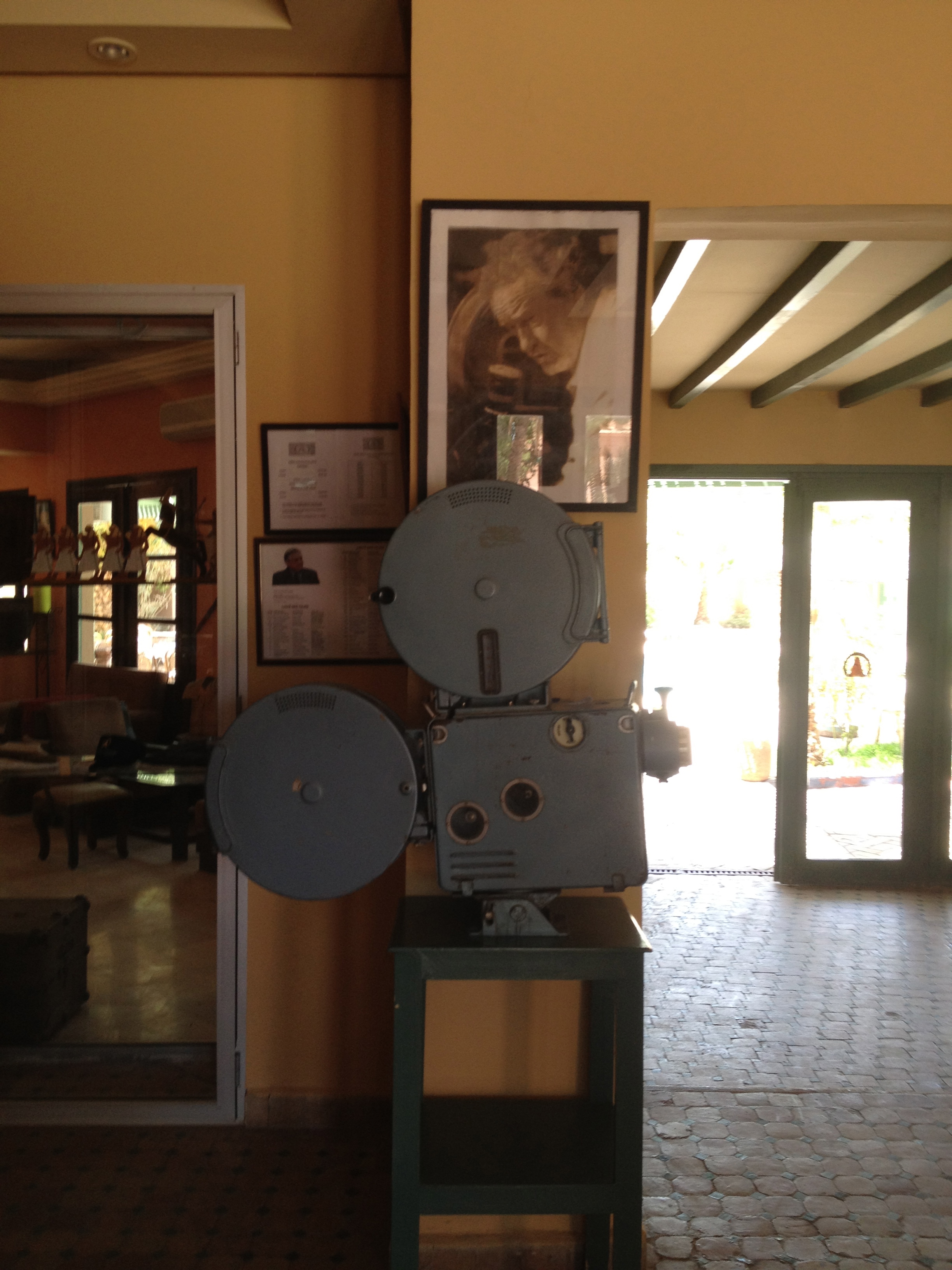 And here's a set from Martin Scorsese's Kundun, complete with a camera dolly track ready for action.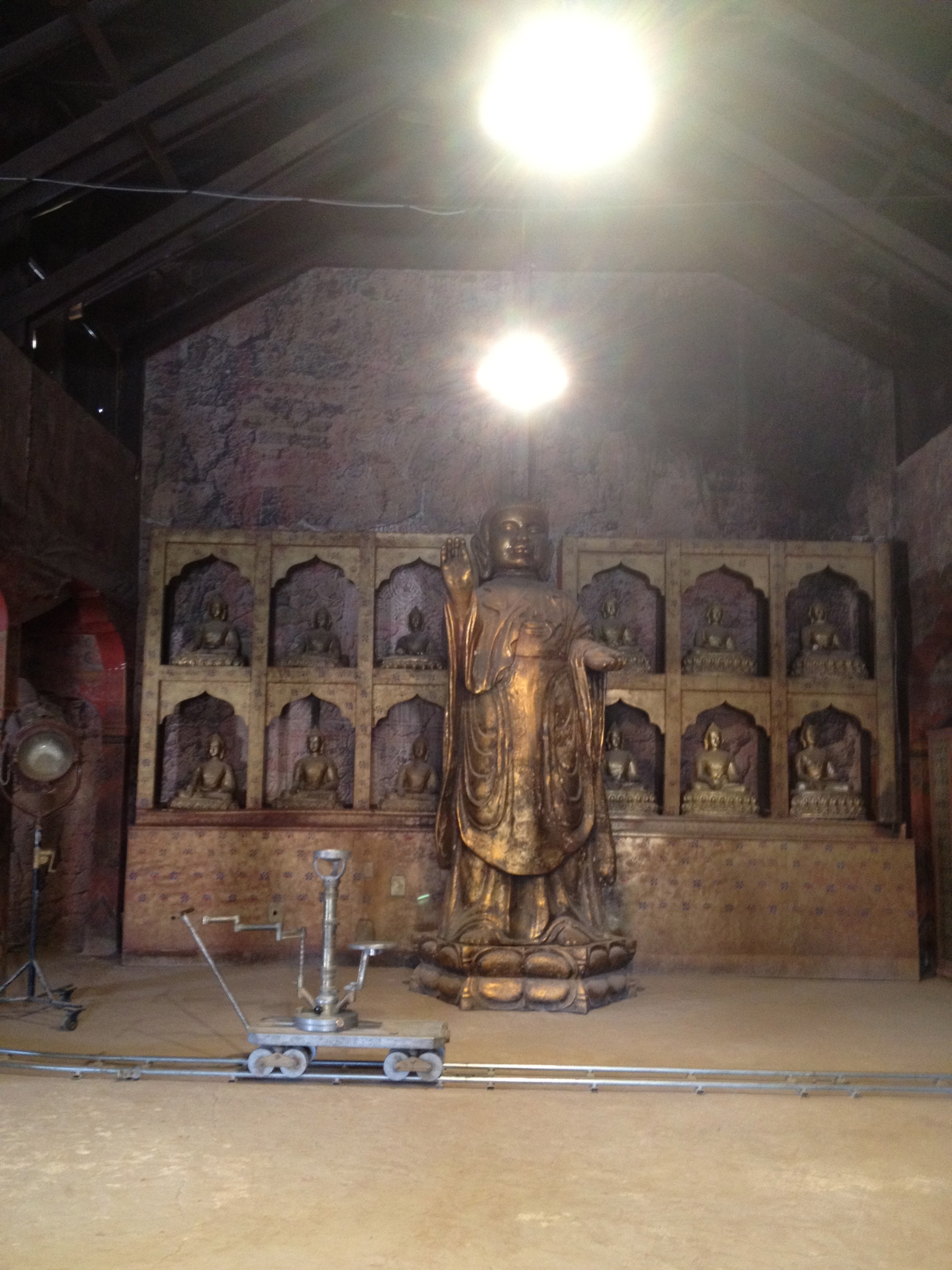 Although a very busy working studio, it would be a mistake to expect the razzle dazzle of a typical studio tour. Remember, this is the desert and most sets are in a permanent state of decay. Many are actually built from polystyrene, and as space is not an issue here, they're basically just left to wither and crumble in the heat.
Here's an old and somewhat faded set from The Mummy Returns.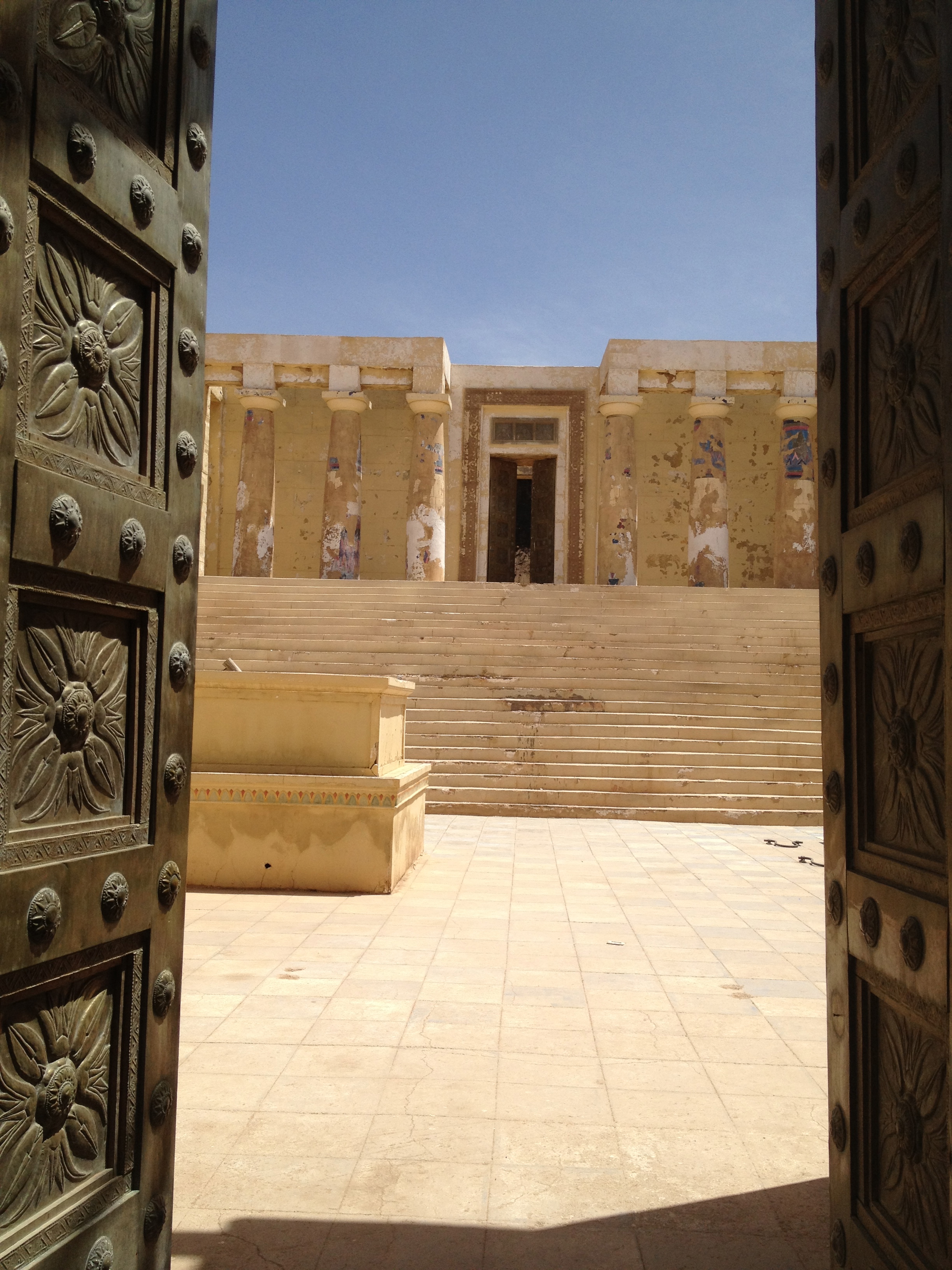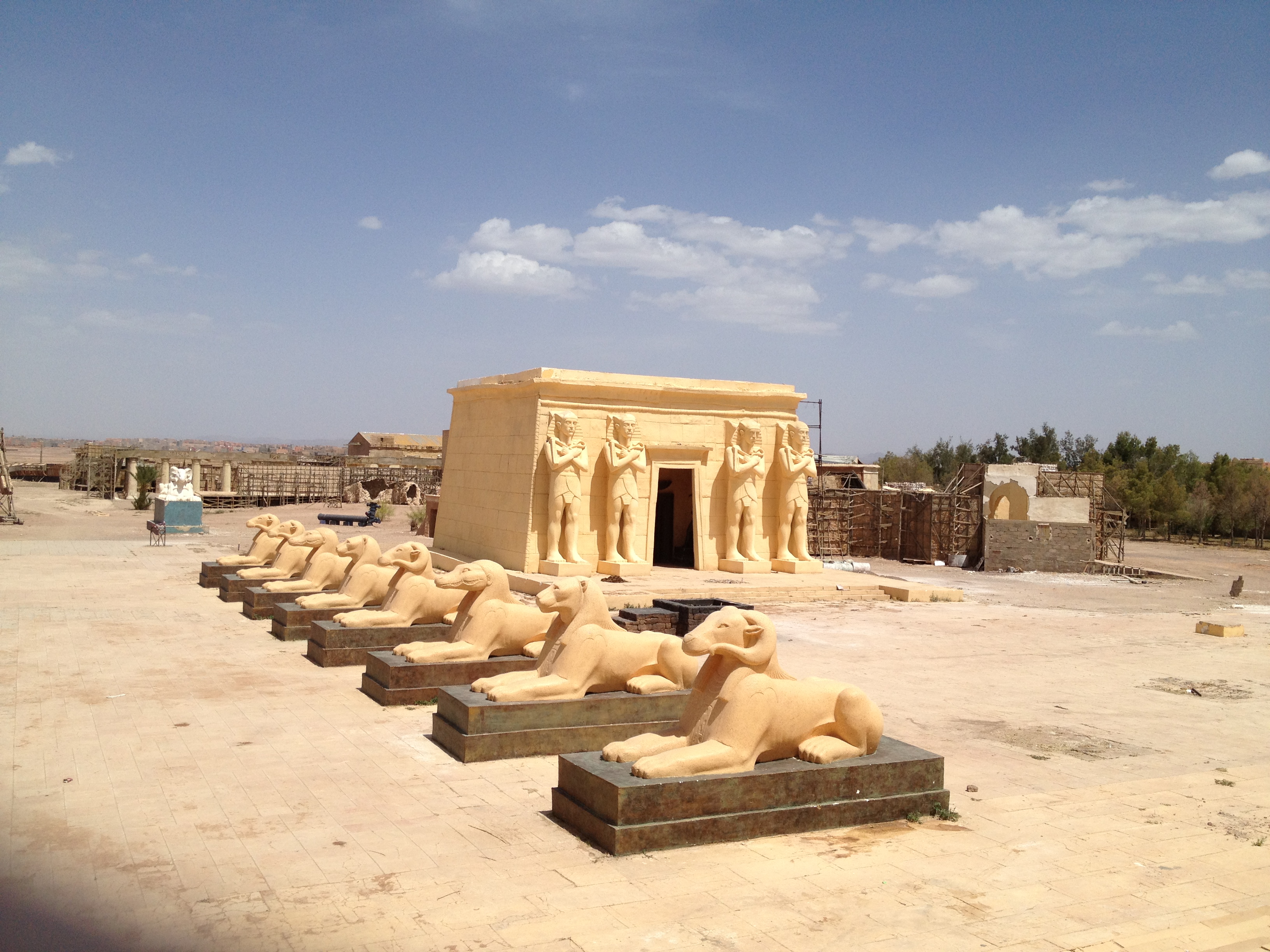 We were glad we made the extra effort to visit as our editor is also a filmmaker, but we do need to stress that this tour which lasts for one hour in the baking heat, will only be of interest to serious film buffs, otherwise, there's not enough spectacle to engage. Please do take plenty of sun protection and water as there really is no shade.
Daily tours, 9am to 6pm (except when filming is in progress). Tours cost 50dh adults, 25dh children. Tel no: + 212 (0) 524/882166
There doesn't appear to be an official website for the studios but a good source of information can be found here: http://moroccofilmlocations.com/atlas-film-studio-morocco
All images by CELLOPHANELAND*.
Suggested reading: David Lean: An Intimate Portrait. Visit our bookstore to purchase.