Whilst visiting Scotland for the Ryder Cup at Gleneagles, this charming Georgian mews house really was the most perfect find. A former artist's studio, the light filled space has been converted into a stunning contemporary one bedroom apartment. Located in the trendy neighbourhood of Stockbridge, located towards the north of the city, but still just a 10 minute walk to Princes Street, it ticked all the aesthetic and convenience boxes.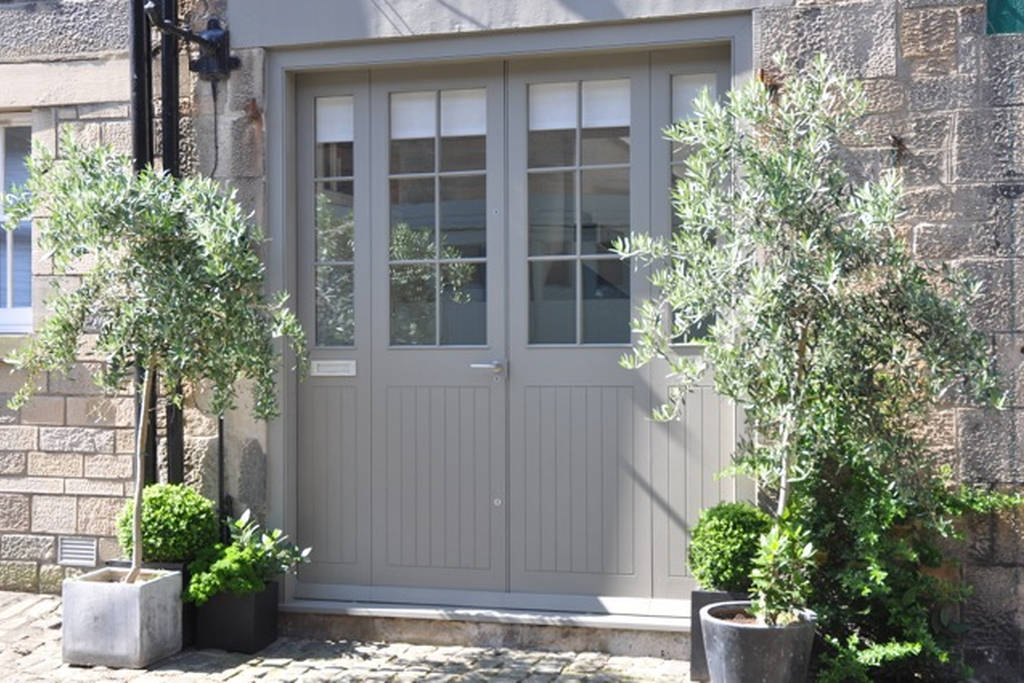 We just loved the presentation and careful attention to detail. From the two olive trees standing guard at the entrance, to the tasteful neutral palette employed throughout; everything was stylishly thought out whilst retaining a restful, peaceful ambience. The original mews coach house was built as part of the Georgian New Town, and the conversion was carried out by a young team of architects and designers.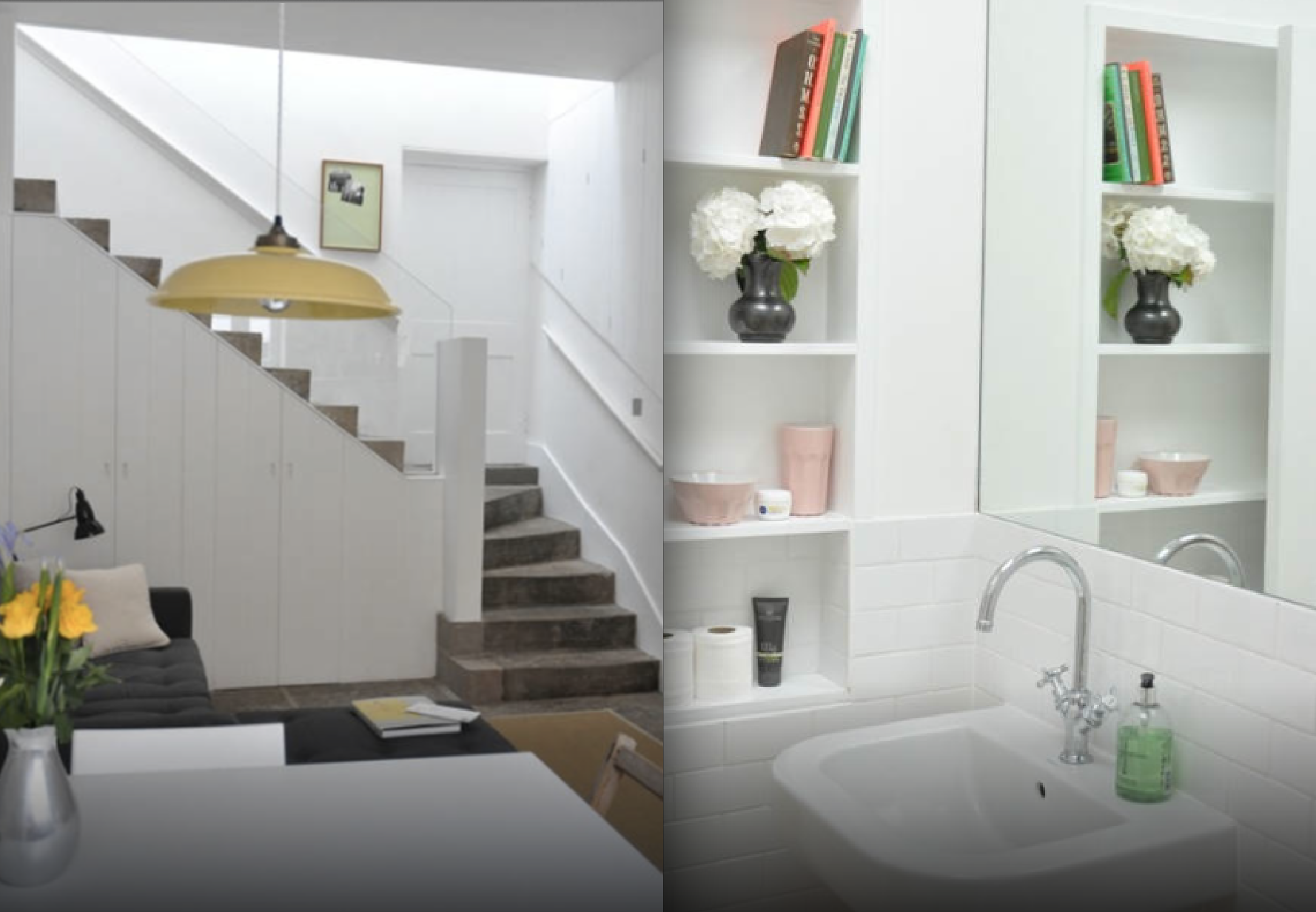 The first floor bedroom is so relaxing, and due to being situated at the end of a sleepy lane, traffic is never a problem, so a good night's sleep is pretty much guaranteed. And as you can expect from a former artist's studio, there's some neat art dotted around.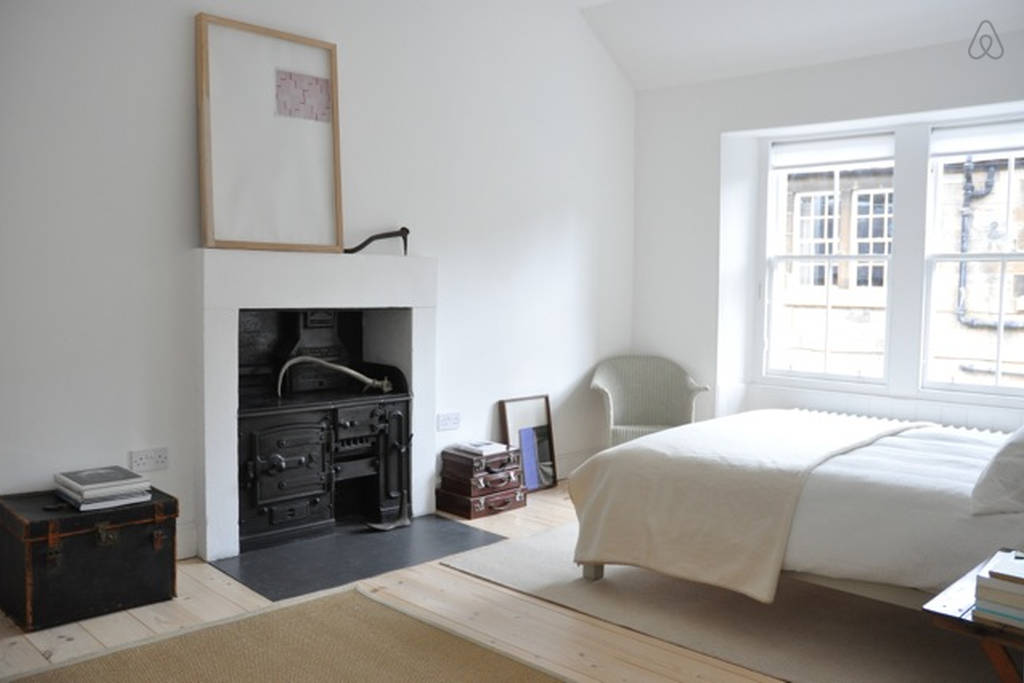 The whiter than white bathroom is a real oasis where you can luxuriate in a deep tub while admiring the perfectly framed Magritte sky through the skylight. And any powder room with a well stocked library never fails to impress; here you'll find everything from Waugh to Woolf.
Thankfully there was not a television in sight to spoil the repose. A much better idea: take the key which gains access to the very pretty 13 acres of private garden, just yards from the house.
Artist's Studio Mews House, Edinburgh is a steal £95 per night (minimum 2 nights stay required).
For further information, please visit: www.airbnb.co.uk
Images thanks to airbnb.