For its 2016 spring exhibition, the Ashmoleum, in collaboration with the Hall Art Foundation (USA), has brought together an important private collection of works by Andy Warhol. Over 100 paintings, sculptures, screen prints and drawings from the Hall Collection are exhibited alongside loans of the artist's films from The Andy Warhol Museum, Pittsburgh.
Curated by Sir Norman Rosenthal, Andy Warhol: Works from the Hall Collection spans the artist's entire career from iconic works of the 1960s to the experimental creations of the last decade. Obviously this is not a true retrospective; many of Warhol's renowned work such as Marilyn or Elvis Presley are not represented here as the body of work is from one single collector, however, the lack of the highly recognisable pieces just makes it more fascinating. Without the bigger pieces to distract, we can focus on Warhol's staggering diversity. Opening with the early Pop portraits, the first room includes works from key series such as Flowers and Brillo Soap Pads Box, as well as some of Warhol's earliest experiments in screen print portraits with pictures of patrons, friends and celebrities. There are films of the early 60s including Sleep (1963) and Empire (1964) along with a selection of Warhol's Screen Tests illustrating how the artist boldly engaged with the moving image. The exhibition then leads viewers up to the point in 1968 when Warhol was shot and seriously wounded by feminist activist, Valerie Solanas.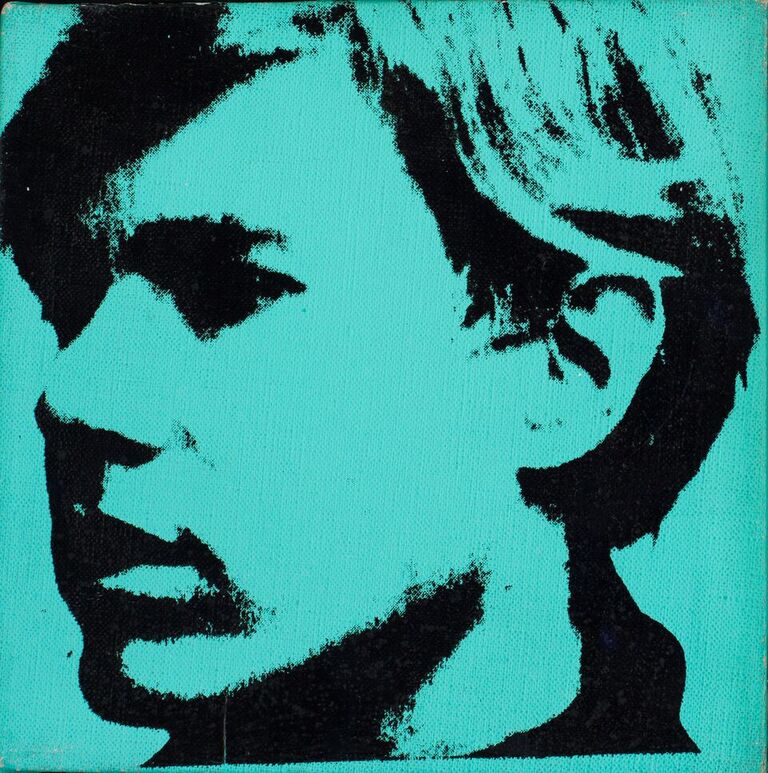 The main room of the exhibition is dominated by a spectacular display of Warhol's commissioned portraits spanning the 1970s right up the year before his death. The group features performers, socialites and politicians. There are also known works such as Hammer and Sickle, Mao, Dollar Sign and Crosses.
We particularly loved the sequence of pencil portraits from the 1980s based on photographs of figures such as Ingrid Bergman and Jane Fonda. They were unfamiliar and surprising, as were the strictly black and white pieces. There was also a series of random images of cloudy stains that were created by urinating on specially prepared paint, none of which we had ever seen before.
The exhibition's final room concentrates on the very productive last years of Warhol's life. In the Positive/Negative series, Warhol revisited the subject matter of his earliest Pop works: advertising, newspaper headlines and commercial packaging.
One of Warhol's final projects was a series of variations on Leonardo's Last Supper (Warhol was a devout Catholic). There's a real mix of superficial, profound, untraditional and traditional statements.
Sir Norman Rosenthal summed it up perfectly: "Evermore, Warhol feels like the decisive artist of his generation who peered into the future and saw his world with all its glamour and with all its horror. The Hall's collection of Warhol demonstrates the artist's extraordinary diverse output, as he reacts to his world with penetrating truthfulness and wit.'
Andy Warhol: Works From The Hall Collection runs to 15 May 2016.
For further information, please visit: www.ashmoleum.org
Recommended reading: Andy Warhol Portraits, purchase here