Tony Curtis wasn't just an actor, he was a movie star, something altogether different. Although if you asked Tony how he viewed himself, surprisingly he would say that he was an artist (as in painter) before actor. As a child growing up on the east side of Manhattan, he would draw and chalk on the actual sidewalk, later when he was working in Hollywood, he would paint whilst on tea breaks on set. Painting was his real passion and one that consumed him until his sad passing last week at the age of 85.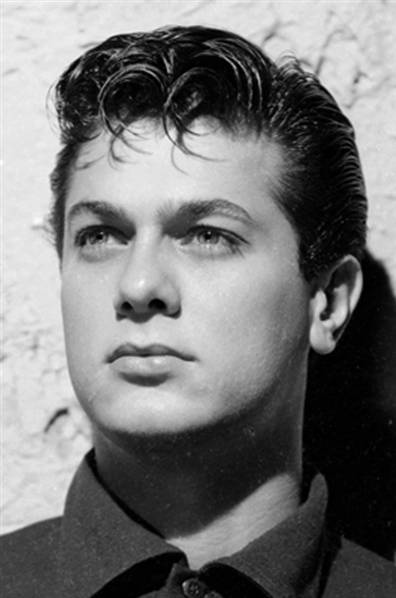 We had the pleasure of being friends with Tony and his lovely wife, Jill. Once he showed us his precious sketch book in which he doodled whilst filming Some Like it Hot. His whiter-than-white art studio at his home in Henderson, Nevada was overflowing with his work: vibrant Matisee-like paintings covering every surface and assemblages/boxes influenced by one of his favourite artists, Joseph Cornell. Tony would love to find ephemera (or has he would insist, "it would find you") and he would delight in collecting marbles, newspaper clippings or ticket stubs and mounting them in boxes creating perfectly formed little worlds. He asked us if we would help him create a 'London Box'. Back in London, we waited for the objects to find us, and they did. A Robin Hood figure from a 1970's cornflake box, a ticket stub to a screening of the film A Hard Day's Night and an errant 1940's railway ticket amongst other items. Tony was delighted and as promised, made the box.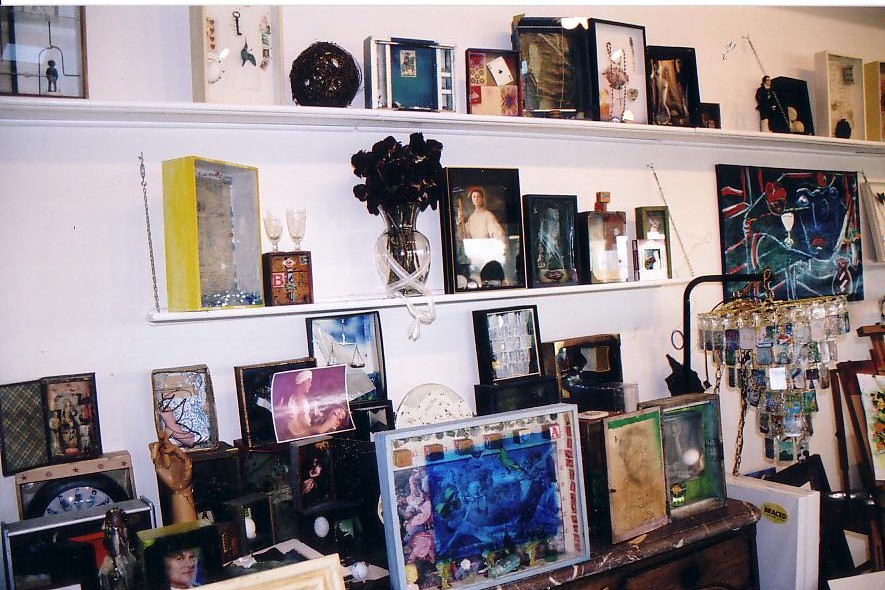 During the 1950's he was was of the biggest movie stars on the planet. Elvis Presley copied his famous quiff, he was nominated for an Oscar for his role opposite Sydney Poitier in The Defiant Ones and starred opposite Marilyn Monroe in Some Like It Hot. With his looks, talent and charisma, he had the world at his feet and yet sadly Tony felt that he was never recognised by his peers.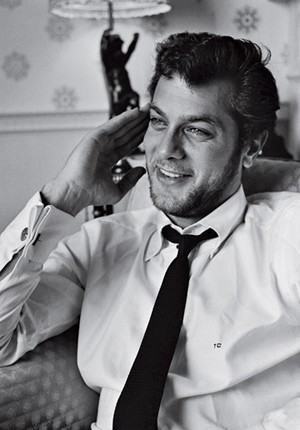 Whenever you went out with him in public, he was mobbed. He had time for everyone, a great talker but an even better listener, and was never anything less than gracious. But Tony was a fan, too. His hero was Cary Grant and having become friends, Cary had bequeathed personal effects which Tony proudly displayed at home. Always touched by acts of kindness, he said he almost "fell on the floor" when Andy Warhol surprised him with a painting of a Some Like It Hot Shoe which he sent through the mail to Tony.
He was one of life's true gentlemen and every time we look at his glorious painting, Mango Madness, which hangs in our library at home, we think of him fondly.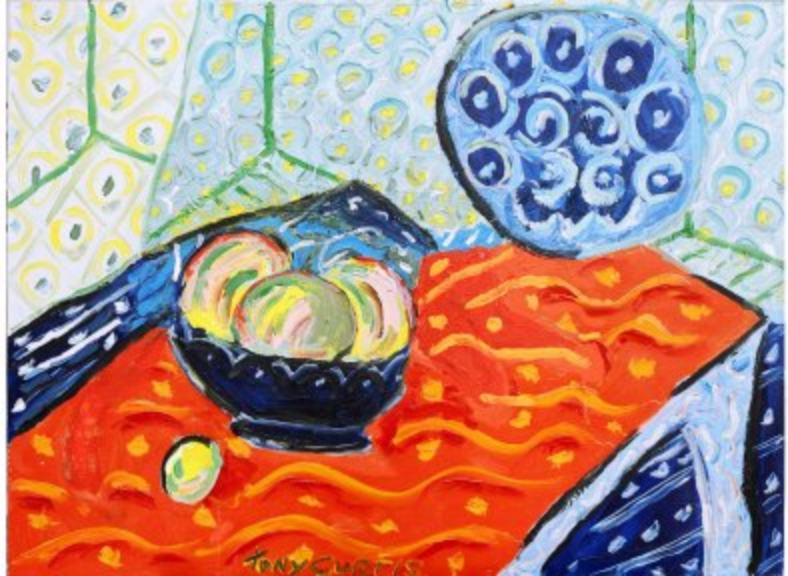 Purchase a copy of American Prince here.