Risotto is one of the most Italian of dishes. It's origins lie deep in the past, probably introduced to the Mediterranean by Arabs in the middle ages. However it was in the fertile plains of Northern Italy, ideal for growing the short-grained Carnaroli and Arborio rice, essential for a good risotto, that it found a true home.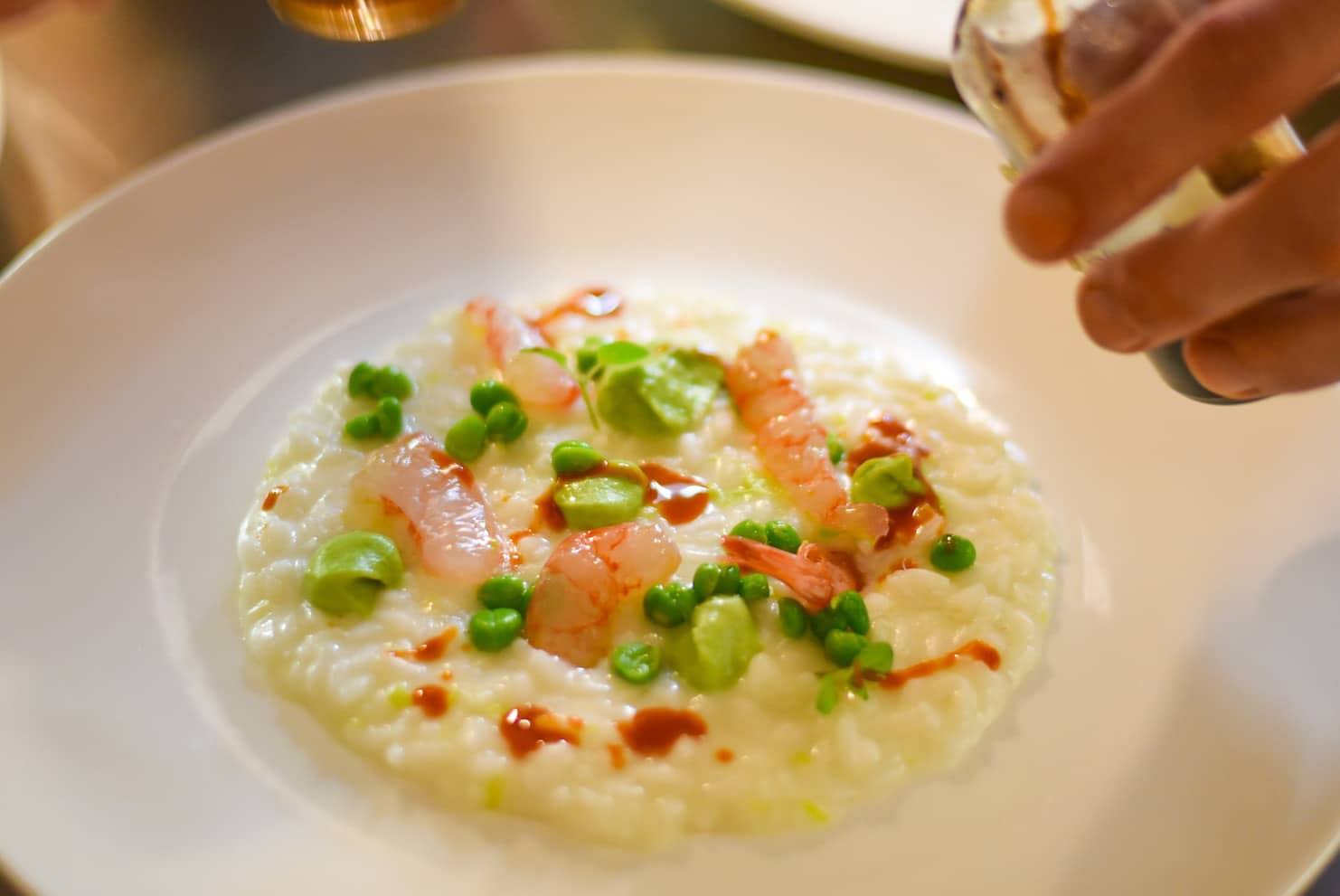 Through to the present day the dish is still built around the same core components: rice, stock, onions, butter, wine, parmesan and sometimes saffron – each region (and most hotels for that matter) having their own special version.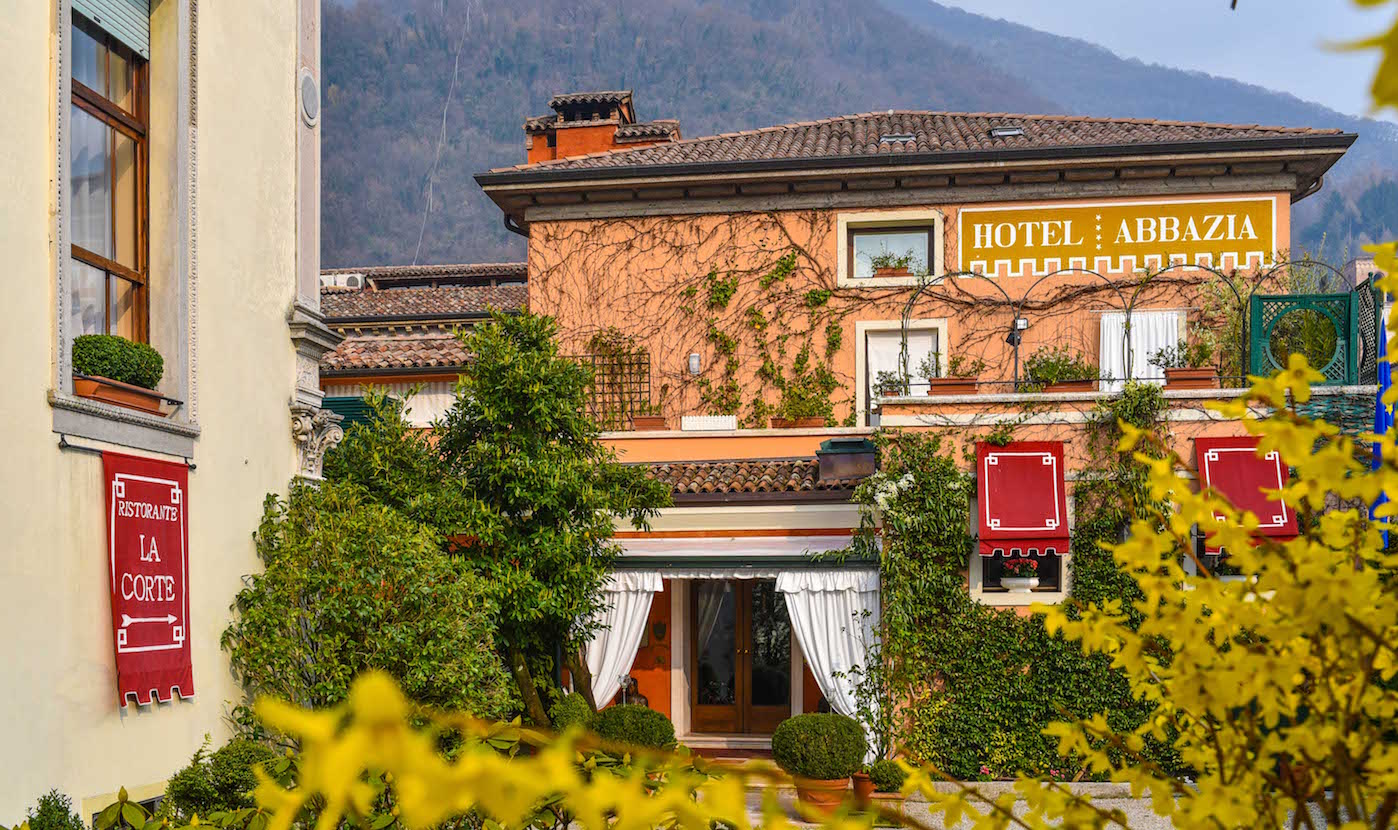 We recently stayed at the lovely Hotel Villa Abbazia (reviewed here) in the Prosecco region of Italy, dining in their exquisite Michelin-starred La Corte restaurant.
It was here that the head chef Donato Episcopo weaved his magic, demonstrating how to create his own version – naturally incorporating some fine local Prosecco Cartizze. With a little persuasion we have managed to extract from him the his own special Risotto recipe: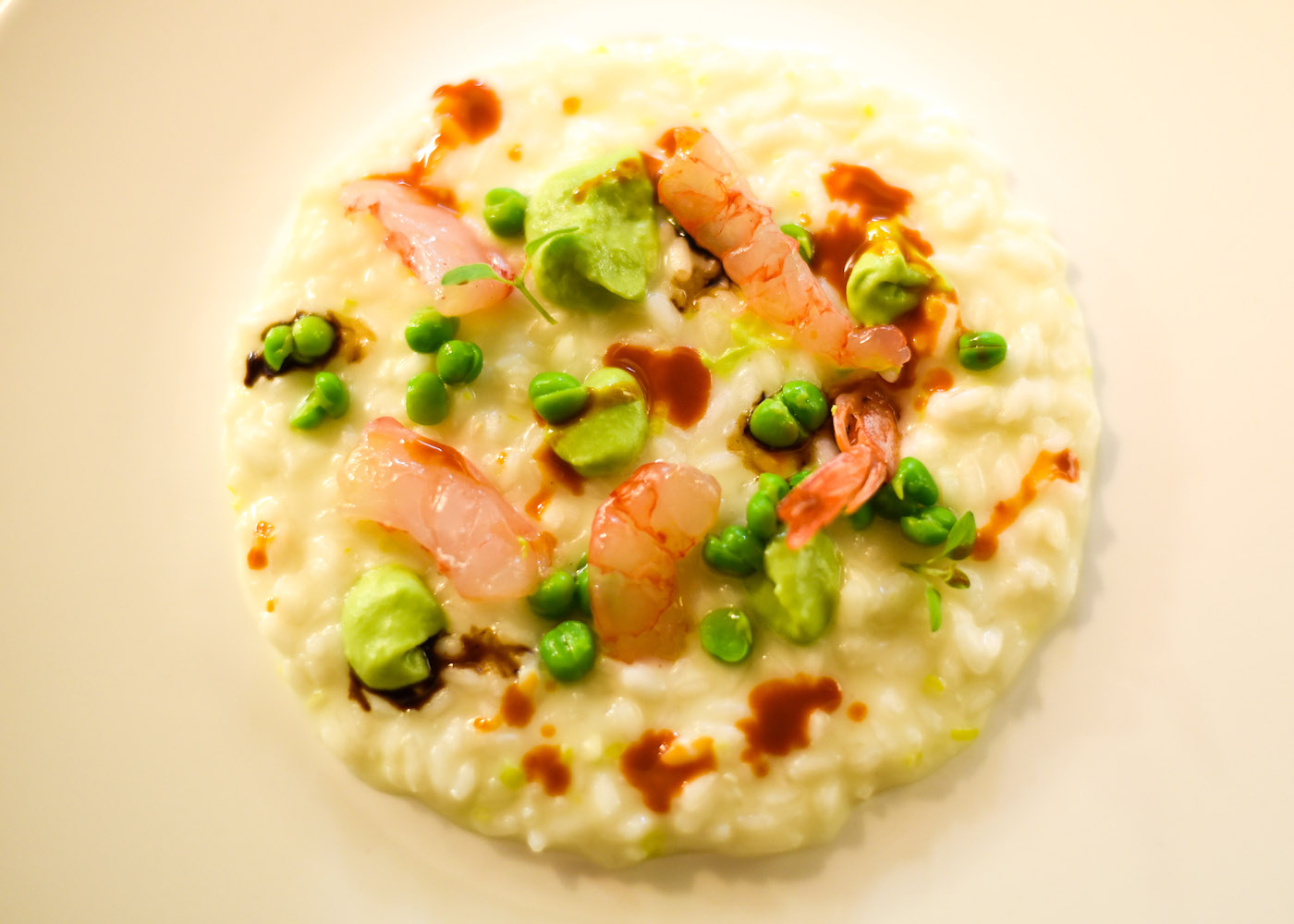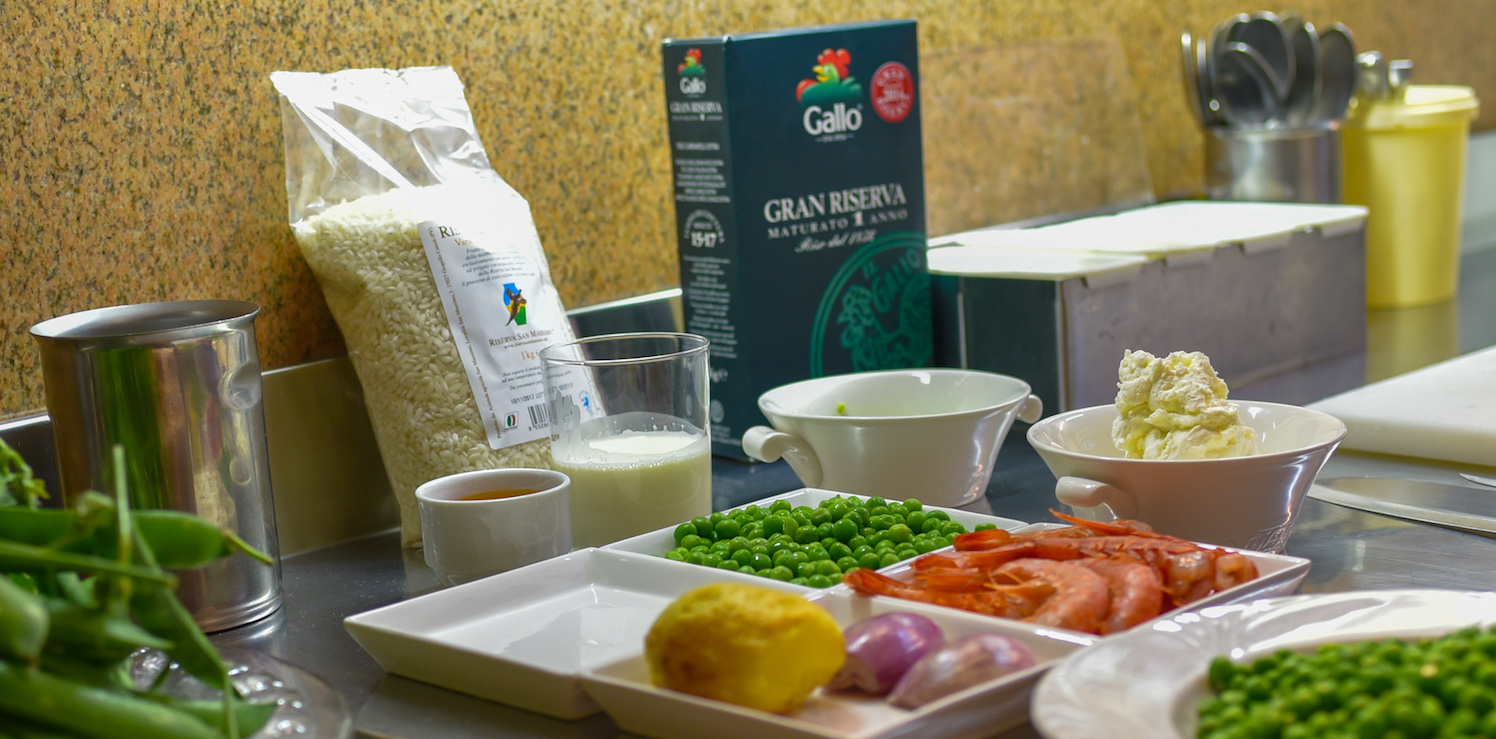 Risotto Cartizze and Mascarpone di Malga (4 psns)
240g Carnaroli rice
1 fresh spring onion
40cl mild olive oil
½ litre of boiling water
⅓ bottle Cartizze (otherwise any Prosecco – flat is ok)
15g Parmesan cheese
30g pasture mascarpone
10g butter
1 shallot
100g of fresh shelled peas
20g cream
600g of red prawns from Sicily (or as available)
20g of cooked wine (vincotto – optional)
2g of sake
2 egg yolks
Mirepoix of vegetables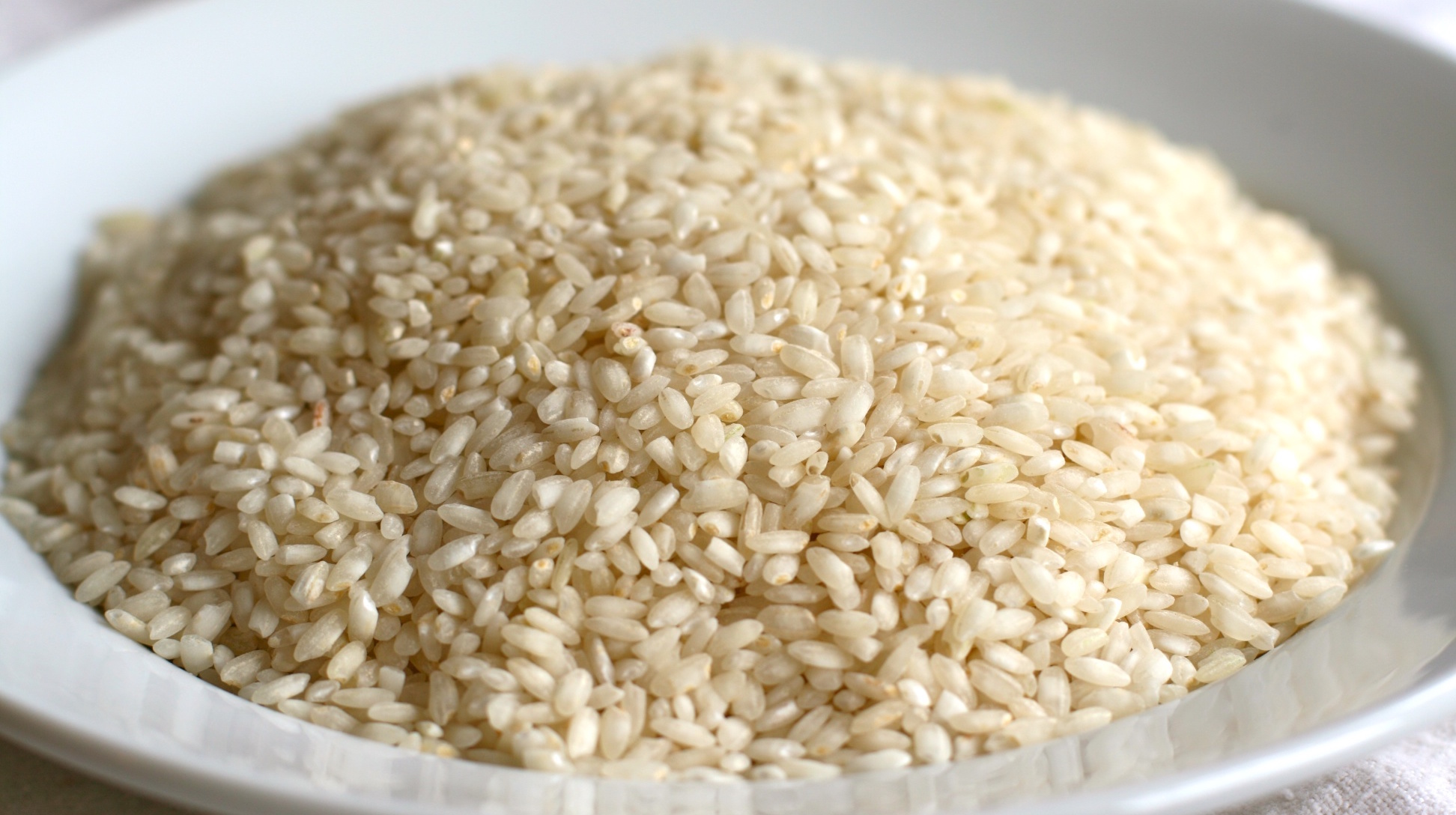 Shrimps
Shell the shrimps, cut them in half lengthwise and marinate them with sake (optional), olive oil and a tablespoon of cooked wine.
Optional – mix the waste prawns (cook them briefly) with the mirepoix of vegetables and cover with water. Simmer gently for a while before sieving off the liquid. Reduce this slowly by at least 50% over a number of hours.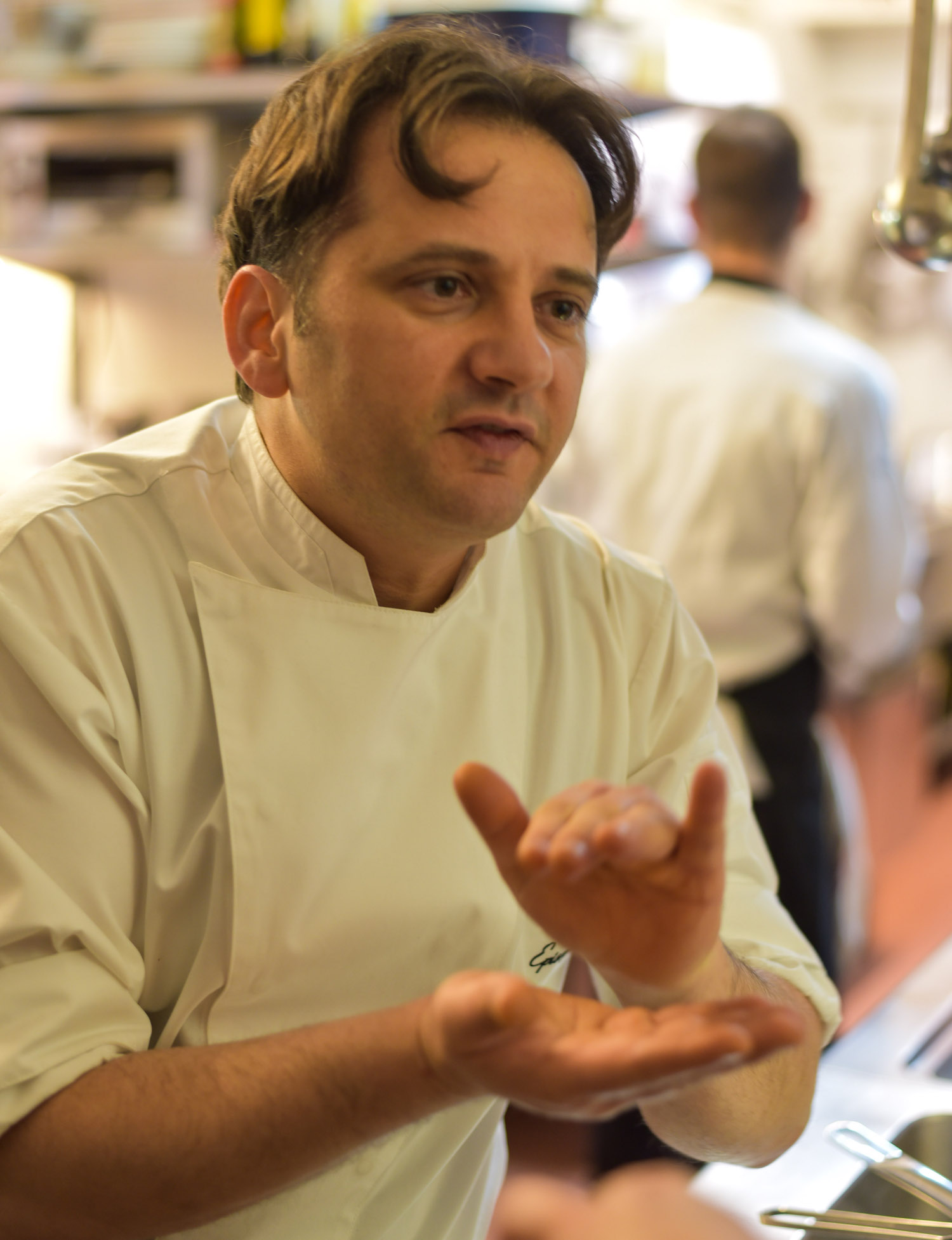 Zabaglione (egg cream)
In a bowl – ideally in a bain-marie – mix the yolks with a half cup of Prosecco and a spoon of cooked wine.
Pea Puree
Blanch the peas for 2 minutes in lightly salty water (shelled best but not essential); drain and add shallots which have been sweated in a pan in the butter and add cream immediately. Cook gently for a further few minutes, blend and sift. Save a few peas for garnishing.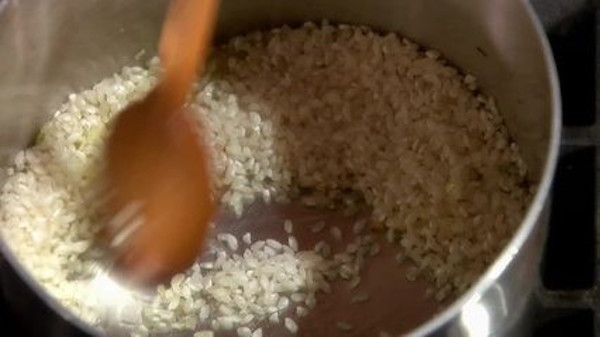 Risotto
Gently toast the rice for a couple of minutes with some of the oil and finely chopped onion. Blend with a portion of Prosecco, just cover with boiling water from the half litre. Watch carefully, stirring regularly, occasionally adding the remaining water to maintain some moisture. Keep stirring and testing – it's cooked when the rice is still slightly al dente. Add the remaining Prosecco and some salt, stir in the Zabaglione, Parmesan, olive oil, chives and mascarpone.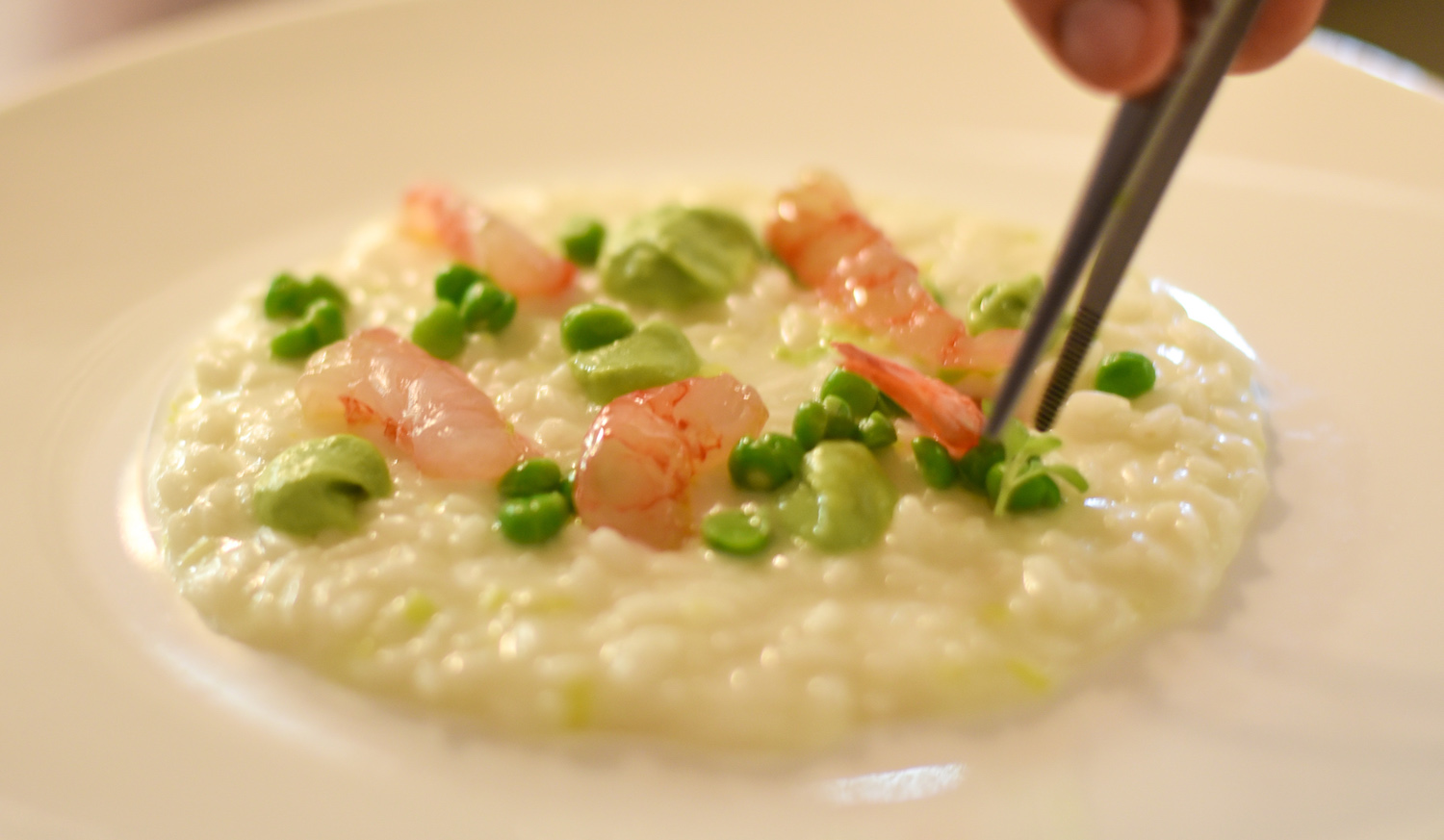 Finally Enjoy!
Decorate with the shrimps, dot the pea puree around along with the shrimp/vegetable reduction. A fabulous rich, moist and exquisitely tasty risotto that you might even choose to wash down with a nice glass of Prosecco. Very Italian – and in this case very Veneto. Grazie Donato!
For more information visit www.dolomitemountains.com
CELLOPHANELAND* were guests of Dolomite Mountains who arrange a wide variety of bespoke tours within Veneto and the Dolomites
The Hotel Villa Abbazia is reviewed by CELLOPHANELAND*  here.